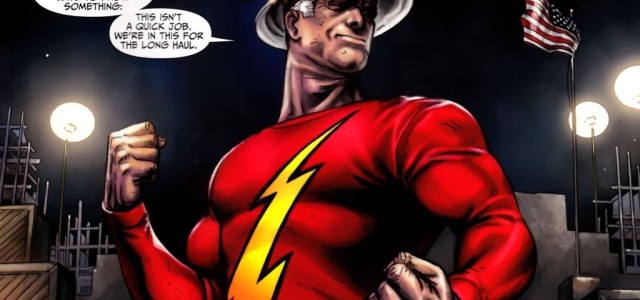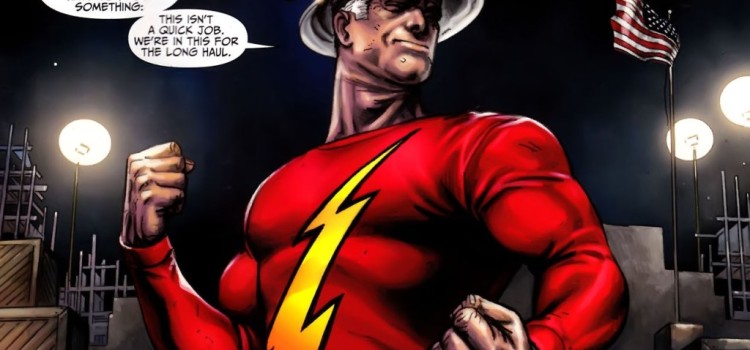 Could DC's Legends of Tomorrow go to the past of the DC Universe and meet Jay Garrick?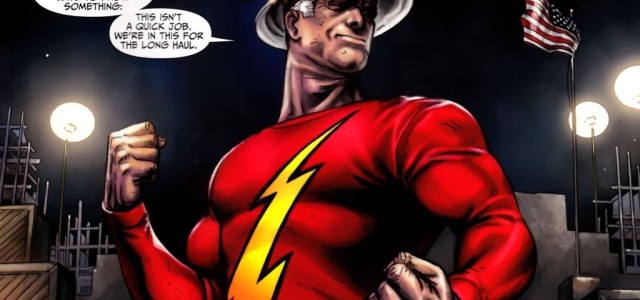 Was there a Flash before Barry Allen in the DCTV Universe?
An eagle-eyed poster on the Russian social media site VK found a behind-the-scenes shot allegedly from the DC's Legends of Tomorrow trailer filming that shows a different angle to something that we see in the trailer.
In the trailer, the clip shows this angle, but it's a little blurry: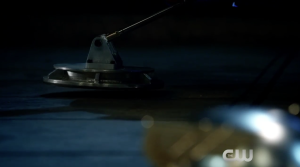 In the behind-the-scenes pic, it looks like we can more clearly see the shiny silver thing on the ground…. and it looks a bit like the helmet of the original 1940's Flash, Jay Garrick.
Here's Jay: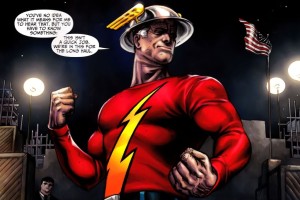 And here's the behind-the-scenes pic, showing a different angle of whatever it is beneath the Time Sphere (the photo can be clicked to see it bigger):
The placement of Reverse-Flash Harrison Wells (Tom Cavanagh) in the clip is also curious. Could the Reverse-Flash be traveling through time to kill another Flash? Or is this a clip from Tuesday's Flash season finale that's just repurposed for the LoT trailer? Either way, we are very curious to find out what all of that means. And if it means nothing and it's just a shiny thing on the ground… well… it's still interesting that people are noticing Easter eggs already. And with time travel, anything is possible.