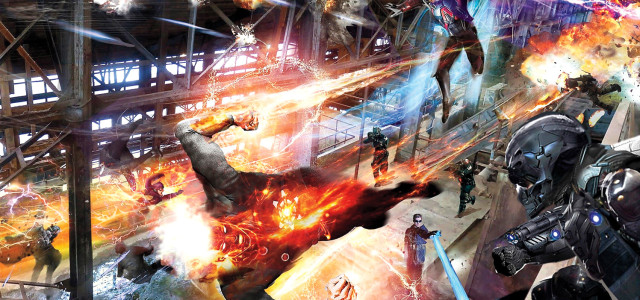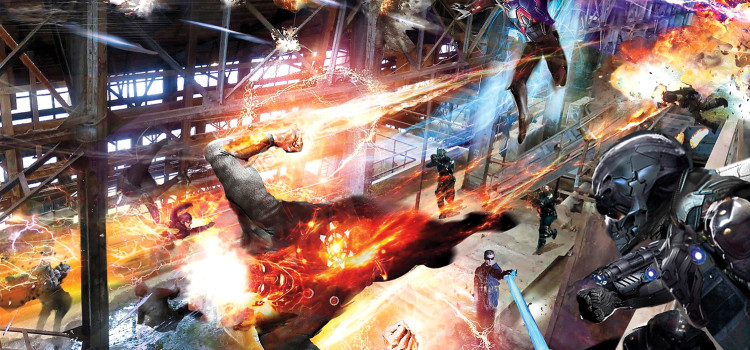 New Legends of Tomorrow concept art is revealed plus Phil Klemmer talks about what kind of a team they are.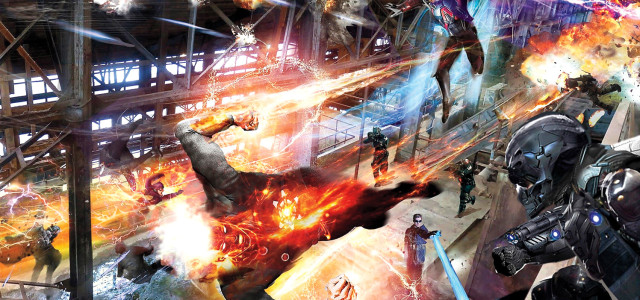 EW, surely in conjunction with their Comic-Con issue, has posted a new interview with DC's Legends of Tomorrow showrunner Phil Klemmer AND a cool piece of concept art for the series.
First, here's that new artwork (click to see a larger version):
Hmm, looks like Firestorm is in play after all!
In the interview, Klemmer makes it sound like the Legends of Tomorrow might be more Guardians of the Galaxy than they are Avengers.
"They're screwups," Klemmer told EW. "Instead of tiptoeing through history, they're plodding through it, leaving their footprints and fingerprints and constantly having to wonder whether they're going to screw the future up rather than fix it… It's going to be total madness."
"The idea of traveling through time has a caper quality to it, and that's what we're looking forward to. Yes, there will be the big 'try to stop Vandal Savage' [plot], but people will inevitably become diverted on their little side missions and when people are trying to fix their own timeline, that's when you really start screwing things up."
A version of this story runs in the new issue of Entertainment Weekly that hits newsstands today.