Official promotional images for the Legends of Tomorrow episode "The Magnificent Eight"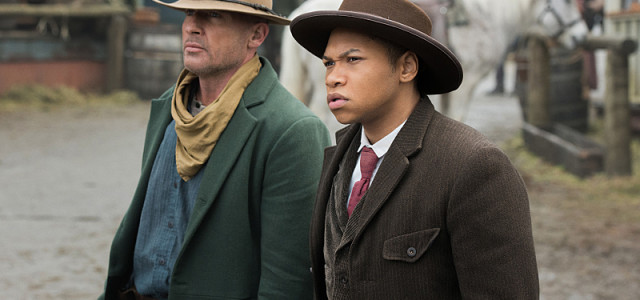 If screencaps last night weren't enough, now The CW has released some official photos to promote the April 14 episode of DC's Legends of Tomorrow.
"The Magnificent Eight" features Johnathon Schaech as Jonah Hex and it should be a lot of fun. You can see the new pics below.
DC'S LEGENDS OF TOMORROW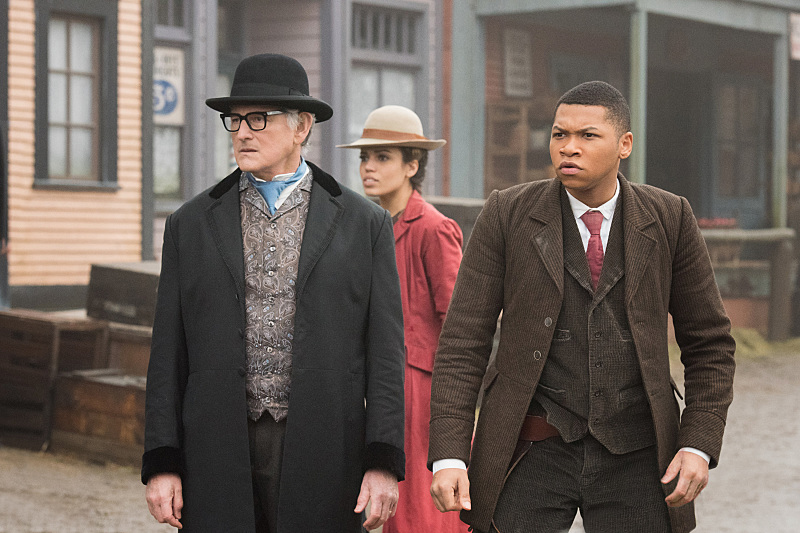 Picture 1 of 18
DC's Legends of Tomorrow -- "The Magnificent Eight"-- Image LGN111a_0034.jpg -- Pictured (L-R): Victor Garber as Professor Martin Stein, Ciara Renee as Kendra Saunders/Hawkgirl and Franz Drameh as Jefferson "Jax" Jackson -- Photo: Dean Buscher/The CW -- © 2016 The CW Network, LLC. All Rights Reserved
Craig Byrne
Craig Byrne has been writing about TV on the internet since 1995. He is also the author of several published books, including Smallville: The Visual Guide and the show's Official Companions for Seasons 4-7. In addition to covering Legends of Tomorrow, you can find Craig at KSiteTV, GreenArrowTV, KryptonSite, and FlashTVNews.