Preview images for the DC's Legends of Tomorrow episode "River of Time" featuring Katrina Law as Nyssa al Ghul
Arrow favorite Katrina Law guest stars as the very special character she played in Sara Lance's life – Nyssa al Ghul – in the Thursday, May 5 episode of DC's Legends of Tomorrow.
The episode is called "River of Time" and The CW has now released a whole lot of preview images! You can find the pics below.
To always be on top of photos as soon as we post them, be sure to follow @DCLegendsTV on Twitter!
DC'S LEGENDS OF TOMORROW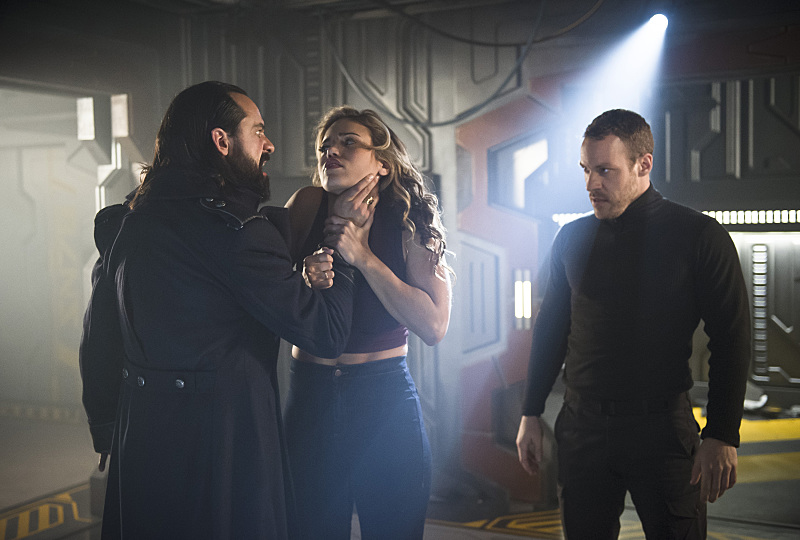 Picture 19 of 19
DC's Legends of Tomorrow --"River of Time"-- Image LGN114b_0363b.jpg -- Pictured (L-R): Casper Crump as Vandal Savage, Ciara Renee as Kendra Saunders/Hawkgirl and Falk Hentschel as Hawkman/Carter Hall -- Photo: Diyah Pera/The CW -- © 2016 The CW Network, LLC. All Rights Reserved.
Craig Byrne
Craig Byrne has been writing about TV on the internet since 1995. He is also the author of several published books, including Smallville: The Visual Guide and the show's Official Companions for Seasons 4-7. In addition to covering Legends of Tomorrow, you can find Craig at KSiteTV, GreenArrowTV, KryptonSite, and FlashTVNews.