DC Collectibles will be releasing some Legends of Tomorrow action figures next year.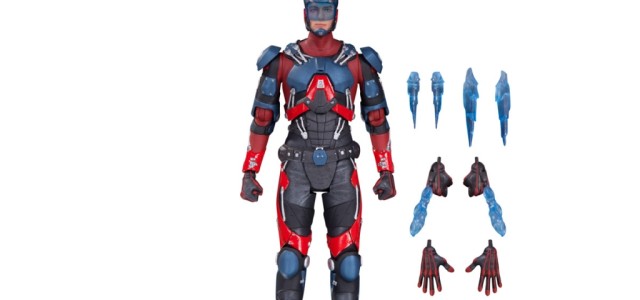 TV Insider has an exclusive first look at some of the DC Collectibles action figures that will be unveiled at Comic-Con, and among those new figures are the likenesses of Firestorm, The Atom, and Hawkgirl!
Sadly, Firestorm doesn't come with a Martin Stein head so you can have the SpyDaddy action figure you always dreamed of, it doesn't look like these characters have removable helmets, and Kendra does not come with a coffee cup to remind you that she used to be a barista. We can only hope a White Canary figure is coming next year.
These still look very cool though. You can see the Legends of Tomorrow-based figures below, and the full range can be found at TV Insider. Suggested retail price? $28, really steep for those of us who remember getting G.I. Joes for three bucks at K-Mart.
Craig Byrne
Craig Byrne has been writing about TV on the internet since 1995. He is also the author of several published books, including Smallville: The Visual Guide and the show's Official Companions for Seasons 4-7. In addition to covering Legends of Tomorrow, you can find Craig at KSiteTV, GreenArrowTV, KryptonSite, and FlashTVNews.