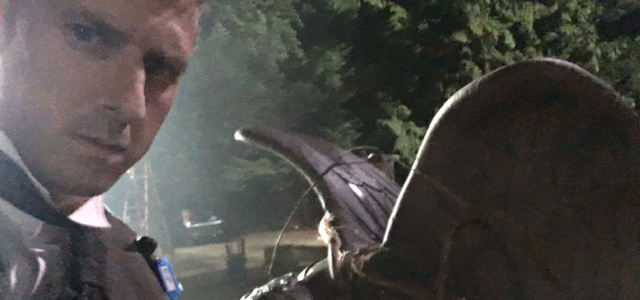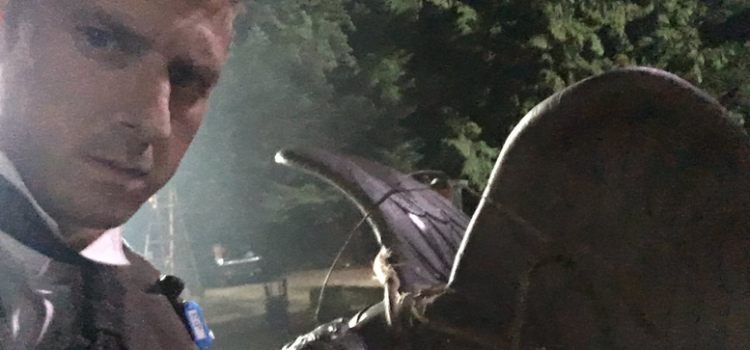 The Legends of Tomorrow episode "Return of the Mack" may include a Weeping Angel.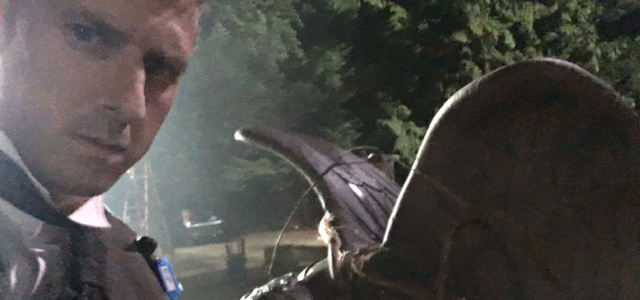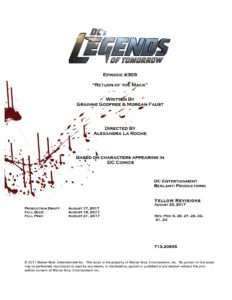 DC's Legends of Tomorrow Executive Producer Marc Guggenheim recently shared the title page for the script of the fifth episode of Legends Season 3, and the blood-stained cover page says the episode is called "Return of the Mack."
Which clearly means this is the episode where Allison Mack shows up as Chloe Sullivan, right? Kidding.
In this case, we're assuming the "Mack" in question is Arthur Darvill's Rip Hunter, and interestingly, Darvill tweeted a photo this morning that implies we might be seeing something visually familiar to the actor…
You've got to be kidding me. #LegendsofTomorrow pic.twitter.com/jCi5EEo3L4

— Arthur Darvill (@RattyBurvil) August 25, 2017
You see, back in the day, "Rory" wasn't Mick Rory; he was Rory Williams, the Doctor Who companion played by Arthur Darvill. After a season where Rory was practically "Kenny" and kept dying and coming back, he and his soon-to-be-wife Amy Pond ended up going on adventures with the Doctor together, until the Weeping Angels ruined it all.
"Return of the Mack" is written by Grainne Godfree & Morgan Faust and it is directed by Alexandra La Roche.