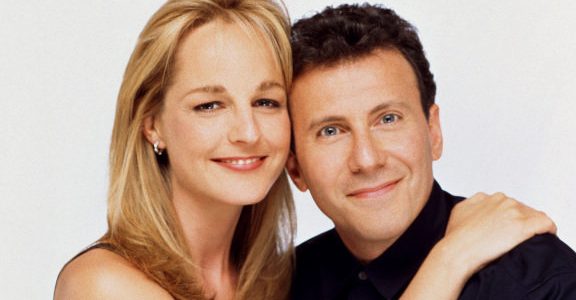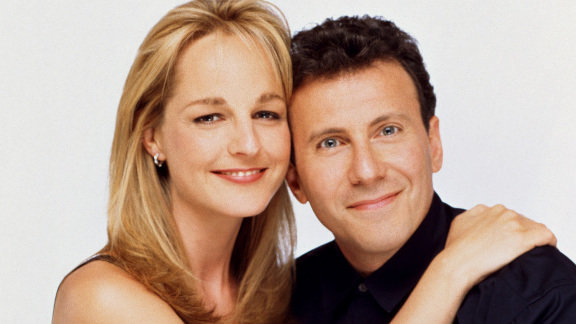 The seventh episode of DC's Legends of Tomorrow Season 3 is called "Helen Hunt."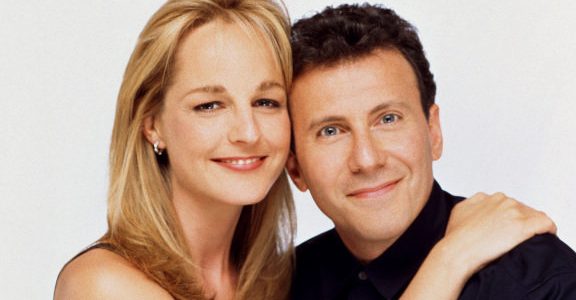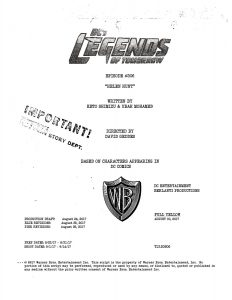 The seventh episode of the third season of DC's Legends of Tomorrow is now in production and Executive Producer Marc Guggenheim has shared the cover page for the script, which also reveals the episode's title.
The title of the episode is "Helen Hunt."
"The title page will make sense once you see the episode," Guggenheim Tweeted. We, of course, can tell you exclusively that this is the episode where the Legends travel back in time to 1990 to convince Helen Hunt to do a new sitcom with Paul Reiser called Mad About You. No? Maybe it's the team meeting the Swiss Family Robinson, a family that had a TV version starring Helen Hunt? Not that, either? Okay, in all seriousness, our guess is that it involves the team searching for Helen of Troy… hence, a Helen hunt. That would be as good as it gets, right?
"Helen Hunt" is written by Keto Shimizu & Ubah Mohamed and is directed by David Geddes. DC's Legends of Tomorrow Season 3 begins airing October 10 on The CW.