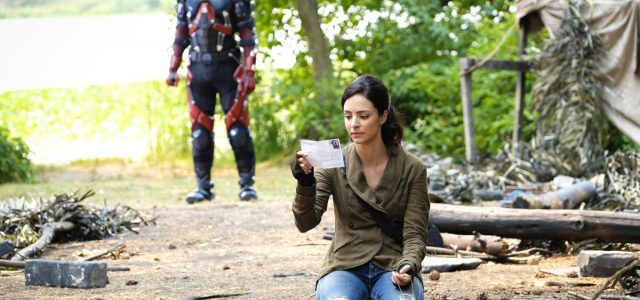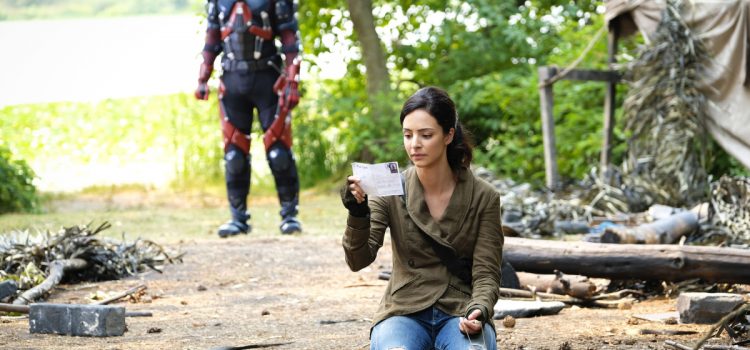 Review of the DC's Legends of Tomorrow episode "Zari"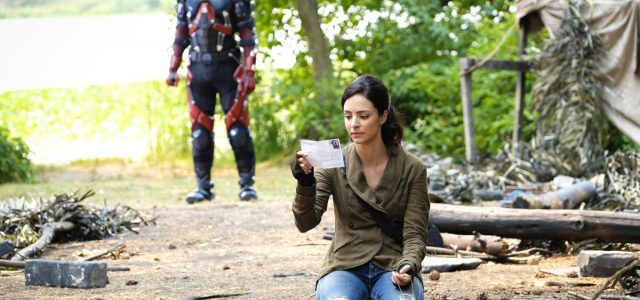 Tonight's episode of DC's Legends of Tomorrow might not tell us a lot about who Mallus may be, but it does introduce a character who will surely mean a lot to the show's future. It also features some of the most humorous sequences in the show's history.
"Zari" introduces audiences to Tala Ashe as, well, Zari, a Muslim-American "hacktivist" from a future where being a metahuman is banned. Unfortunately for Zari, she is being pursued by Mari's descendant Kuasa (Tracy Ifeachor) from the Vixen animated series, and Kuasa's violent attacks get the attention of Gary from the Time Bureau, which in turn sets our Legends into action.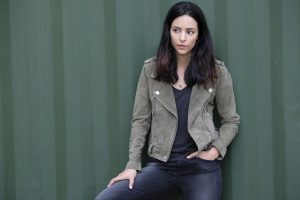 Legends of Tomorrow has been very lucky with several of their cast additions since the start of Season 2 and Tala Ashe is no exception. I've often noticed that some characters and performances seem wooden because you can "see" an actor acting a part rather than believing the fiction of it all; at no point did I ever see Ashe acting. It all came across naturally and her interactions with the Legends, especially with how she reacted to characters like Ray and Mick, were very amusing. I will also say that her Isis-inspired amulet/totem is incredible to see, and that we will learn about an interesting connection between her and Amaya. I do hope that eventually we see Zari in a costume and getting a code name.
Speaking of Amaya (another one of Legends' best additions), she is still being overwhelmed by her totem, and there's a storyline in which Nate helps her get to the root of it. Admittedly, Nate has gone from knowledged historian to dumb idiot sometimes – and I mean that with love – but this time, he really does do everything he can to help Amaya, even if it results in hilarious but truly dumb idiot behavior. You haven't seen Steel until you've seen Steel very, very high. Still, if you're looking for proof that Nate truly and unselfishly cares about Amaya, this episode has it. I'd also suggest that this episode is a decent jumping-on point if you hadn't been watching in a while, which is always a good thing.
There are still some elements that keep the episode from being perfect, but it's pretty close. For starters, okay, we get it, the Time Bureau especially thinks the Legends are screwups, but do we have to hear it five times an episode? Also, even though we know he's leaving later this season, it feels like Professor Stein's screen time is getting smaller and smaller, which is a shame because Victor Garber is an international treasure. One thing I won't ever tire of, though, is Mick Rory making Prison Break jokes. There's more than one tonight.
DC's Legends of Tomorrow still seems to be the forgotten gem of the DC TV universe, which is a shame, because it's possibly the most consistently fun. Look for "Zari" tonight at 9PM ET/PT on The CW.