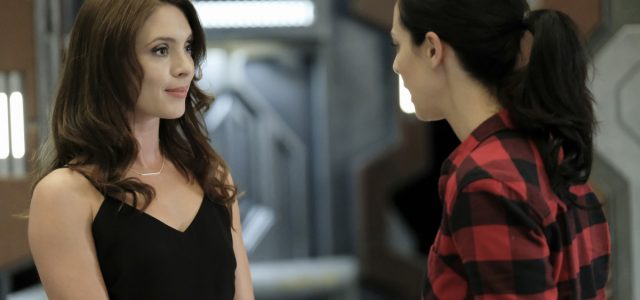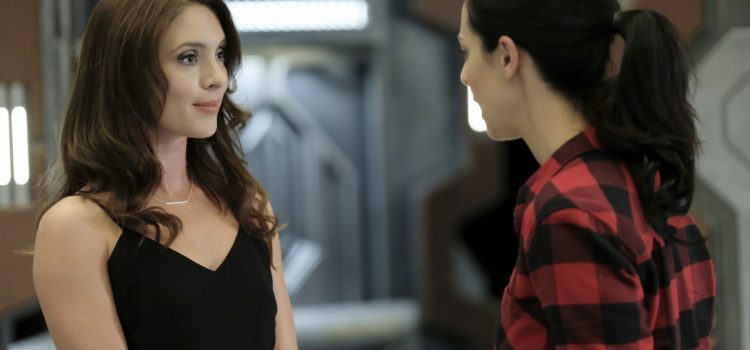 Tala Ashe and Amy Louise Pemberton talk about the roles of Zari and Gideon in the DC's Legends of Tomorrow episode "Here I Go...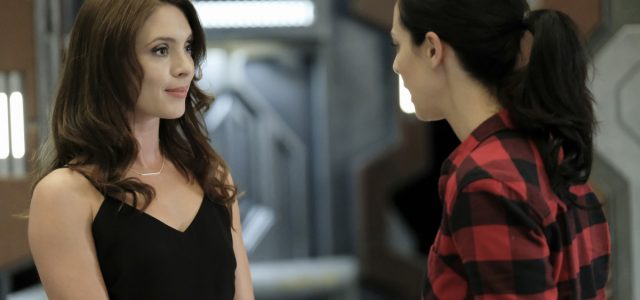 A new episode of DC's Legends of Tomorrow airs tonight (February 19) at 8PM ET/PT on The CW!
The episode is called "Here I Go Again," and in it, we get a lot of Zari… and again get to see Gideon taking on a human form!
Several months ago, we visited the Vancouver sets of DC's Legends of Tomorrow to learn more about what we can expect from this episode.
"Given the context of her meeting Gideon, I think she will initially be quite pissed off and perplexed," Tala Ashe (Zari) teased the group. "The way that Gideon enters Zari's world is perplexing and makes her pretty mad."
"Gideon's basically kind of manifested herself to help her figure out where she fits in with the team, and the reason as to why the lessons are there that Gideon teaches her in this," Amy Louise Pemberton offered as background. "It's really cool. It's a fun episode."
You can see some video with Ashe and Pemberton below, where they also speak about other aspects of Zari and Gideon. Check it out below! A full gallery of images from "Here I Go Again" can be found here.