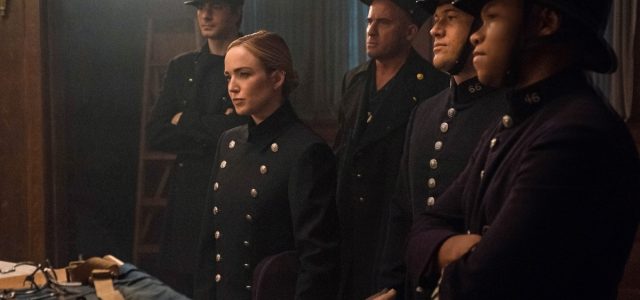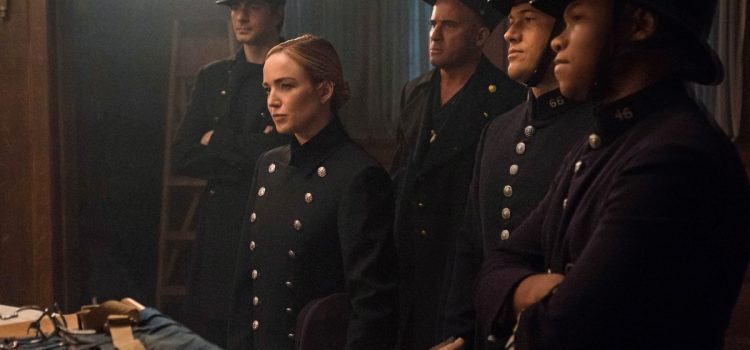 Someone is leaving DC's Legends of Tomorrow in the Season 3 finale.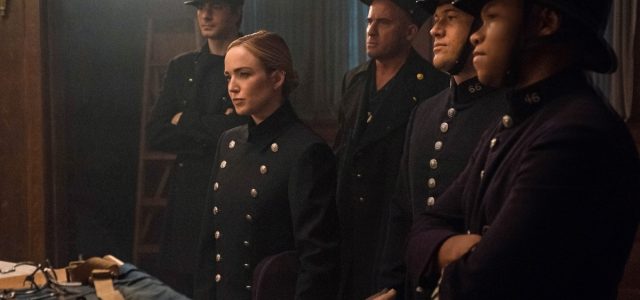 Monday, April 9 will bring us the third season finale of DC's Legends of Tomorrow… and Executive Producer Phil Klemmer has told TV Line that another character may be departing in the finale, which is called "The Good, The Bad and the Cuddly."
"There's heartbreak in the finale. A Legend leaves," Klemmer told TV Line in an interview that can be found here.
Of course, this has us playing detective and sharing our thoughts on the odds on certain departures happening. Let's see if we were right Monday night!
Sara Lance (Caity Lotz): As arguably the lead character and the Captain of DC's Legends of Tomorrow, it's unlikely that her character is leaving… though a return arc on Arrow where we finally learn about her missing years would be nice. It would also be really sad if they upped Jes Macallan (Ava Sharpe) to series regular right as they'd lose Sara… so no, we don't think she's going anywhere. Odds of departure: 52 to 1.
Ray Palmer (Brandon Routh): With Sara, he was one of the reasons this show happened in the first place. There seems to be more story to tell with Ray… at the very least, we can hope for a less bulky suit in his future! Odds of departure: 60 to 1.
Wally West (Keiynan Lonsdale): Keiynan recently had movie success with Love, Simon and he's just released some music tracks that have gotten a lot of positive response. Super speed is an expensive power to do every week on an ensemble show, and the actor might just want to go off and do movies and music part time…. for those reasons alone, we'd say the odds of Kid Flash already speeding away, even though he just joined the team, are pretty good. Odds of departure: 2 to 1.
Mick Rory (Dominic Purcell): There's talk of another season of Prison Break, and it seemed like Purcell joined up to the Arrowverse to get to work with his pal Wentworth Miller again. Now that Miller has left the building, could Mick be headed out too? If he does go, it's a shame, as Rory adds a lot of great humor to the show. Odds of departure: 3 to 1.
Amaya Jiwe (Maisie Richardson-Sellers): On the one hand, it would be very easy to see how Amaya's story could end following Season 3. But…. this is another character where there seems to be a lot of story to tell, and the Vixen should provide more story once this whole totems story is done. We expect her to be back. Odds of departure: 40 to 1.
Nate Heywood (Nick Zano): Where else is Nate going to go? Another character with a legacy and stories still possibly left to be explored. Odds of departure: 45 to 1.
Tala Ashe (Zari): One of the newest Legends, with such a big deal made of her joining up? She's staying. Odds of departure: 100 to 1.

Amy Louise Pemberton (Gideon): Doing a voice has got to be a good gig. Gideon being the big departure would be anticlimatic. So, no. Odds of departure: 75 to 1.
Beebo: No Beebo, no show. Odds of departure: 1,000,000 to 1.
Rip Hunter (Arthur Darvill): Since he seemingly already has left the cast full-time, we're not including him on this list. Sorry, Other Rory!
Preview images and a description for the Legends of Tomorrow Season 3 finale can be found below.
SEASON FINALE – The Legends plan to vanquish Mallus by using the totems doesn't go as planned, forcing Rip (guest star Arthur Darvill) to improvise. The team finds itself regrouping in the Wild West where they run into their old pal Jonah Hex (guest star Johnathon Schaech). Sara (Caity Lotz) leaves Ray (Brandon Routh) in charge of watching Damien Darhk (Neal McDonaugh), while she comes up with a new plan. Meanwhile, Amaya (Maisie Richarson-Sellers) is determined to find a way to use the totems to destroy Mallus. Dominic Purcell, Tala Ashe, Keiynan Lonsdale, Nick Zano and Franz Drameh also star. Dermott Downs directed the episode written by Marc Guggenheim & Phil Klemmer (#318). Original airdate 4/9/2018.
DC'S LEGENDS OF TOMORROW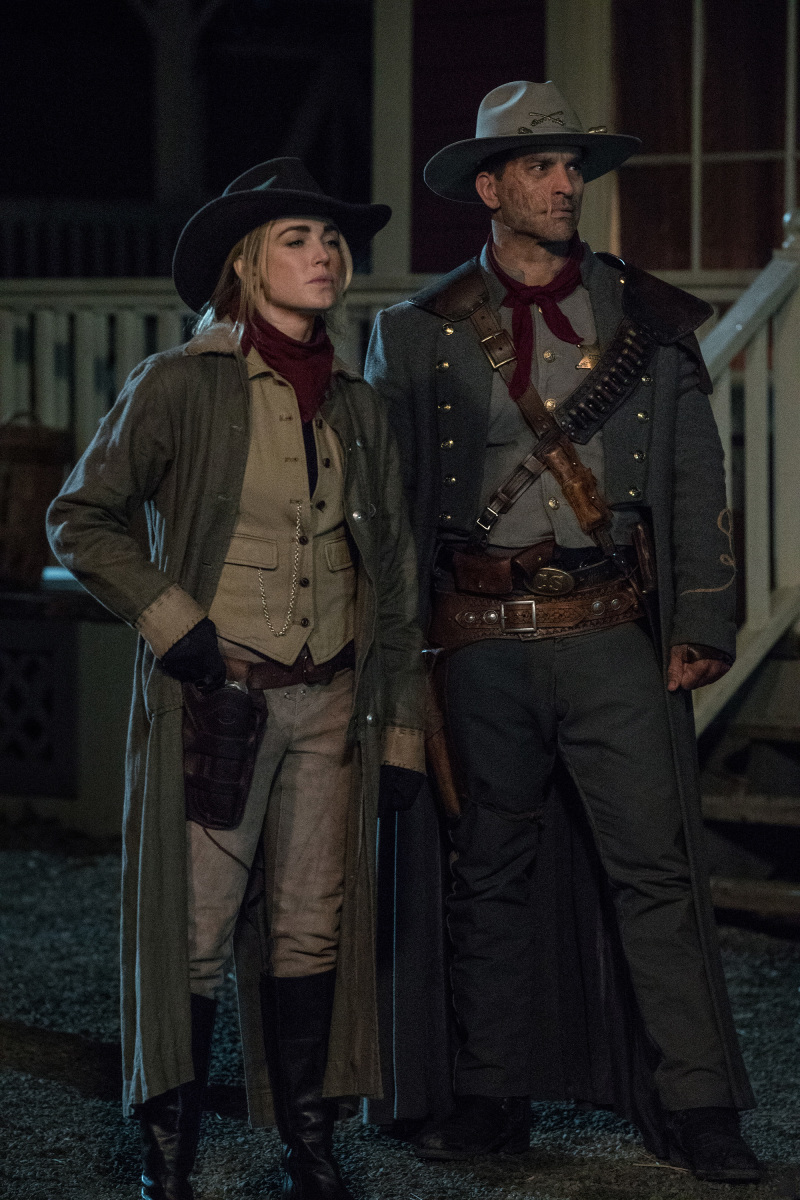 Picture 1 of 8
DC's Legends of Tomorrow -- "The Good, the Bad & the Cuddly" -- Image Number: LGN318b_0225ra.jpg -- Pictured (L-R): Caity Lotz as Sara Lance/White Canary and Johnathon Schaech as Jonah Hex -- Photo: Jack Rowandr/The CW -- © 2018 The CW Network, LLC. All Rights Reserved.