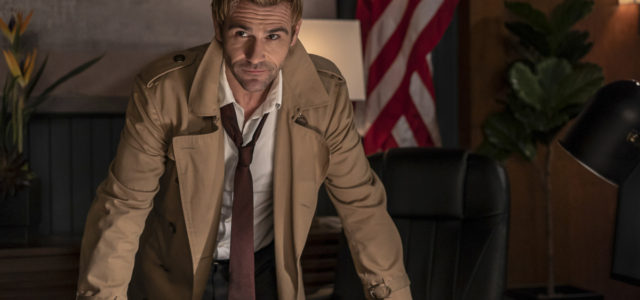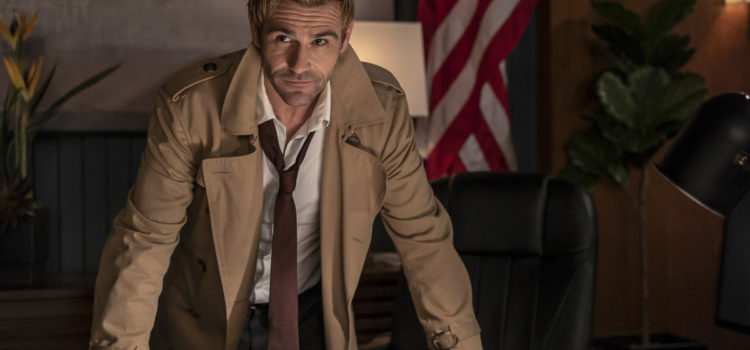 Preview photos for the DC's Legends of Tomorrow episode "The Eggplant, The Witch & The Wardrobe" featuring Matt Ryan as John Constantine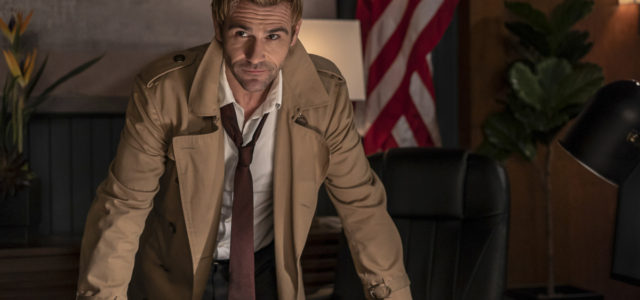 There's a whole lot of John Constantine (Matt Ryan) in newly-released photos that The CW has released to promote the DC's Legends of Tomorrow episode "The Eggplant, The Witch & The Wardrobe."
Before we get to the pics, here's a description in case you missed it when it was first posted last week:
YOUR PERSONAL HELL — With darkness on the rise in 2019, the team realizes that a new host of problems have risen as they have been cleaning up history. Sara (Caity Lotz) tries to save Ava (Jes Macallan) from a fate worse than death while battling her own demons. Nora (Courtney Ford) and Constantine (Matt Ryan), work together to take down a powerful demon. Meanwhile, Zari (Tala Ashe) gets unsolicited advice from Mona (Ramona Young), Charlie (Maisie Richardson-Sellers) and even Rory (Dominic Purcell). Brandon Routh also stars. Mairzee Almas directed the episode written by Morgan Faust & Daphne Miles (#412). Original airdate 4/22/2019.
DC'S LEGENDS OF TOMORROW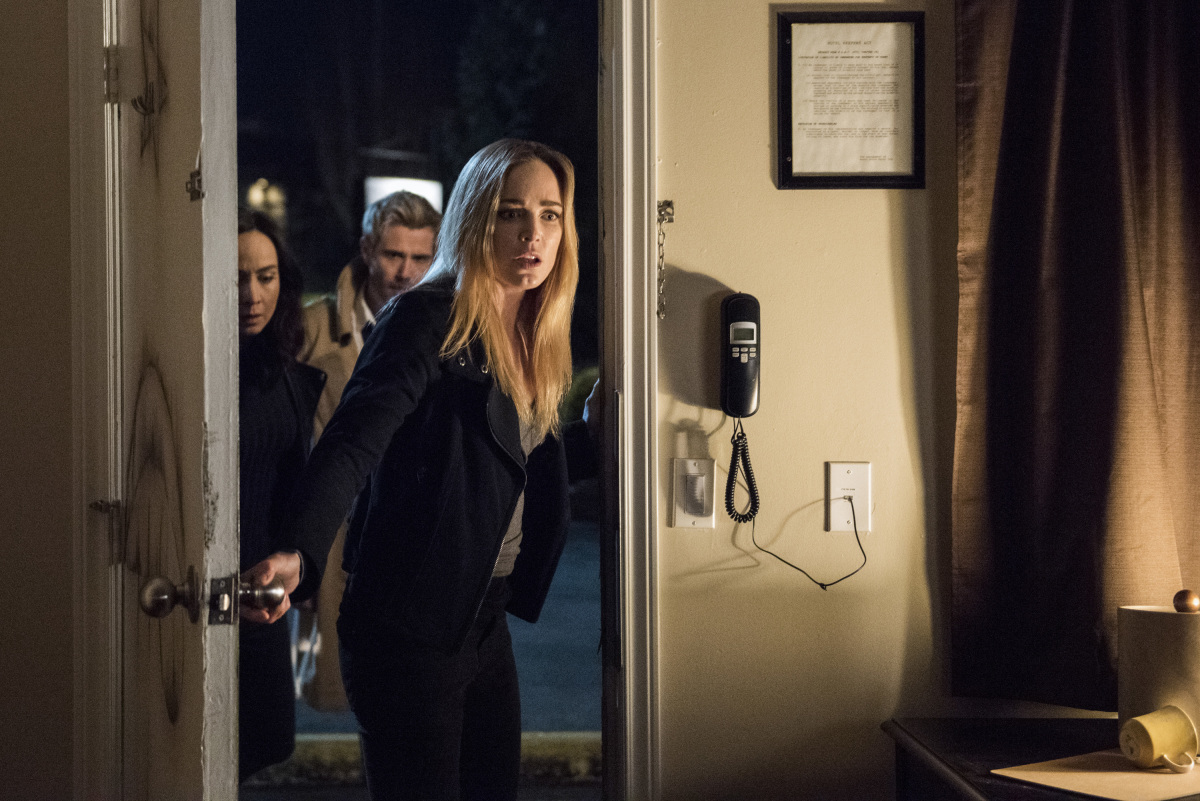 Picture 10 of 11
DC's Legends of Tomorrow -- "The Eggplant, The Witch & The Wardrobe -- Image Number: LGN412a_0084b.jpg -- Pictured (L-R): Courtney Ford as Nora Darhk, Matt Ryan as Constantine and Caity Lotz as Sara Lance/White Canary -- Photo: Dean Buscher/The CW -- © 2019 The CW Network, LLC. All Rights Reserved.