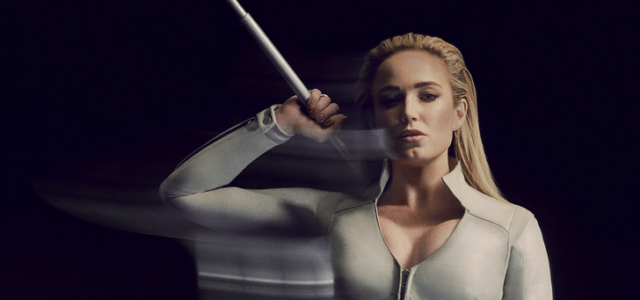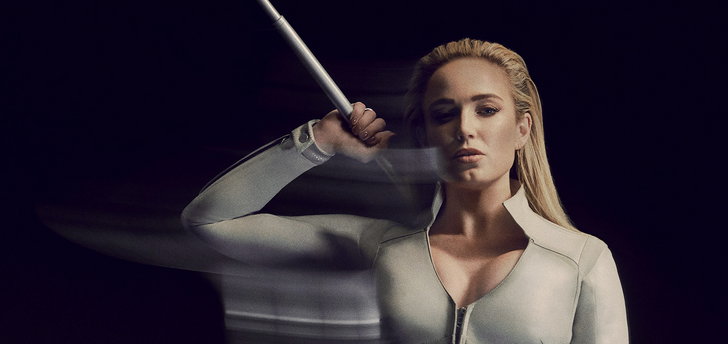 Interview with Caity Lotz about directing the DC's Legends of Tomorrow episode "Mortal Khanbat"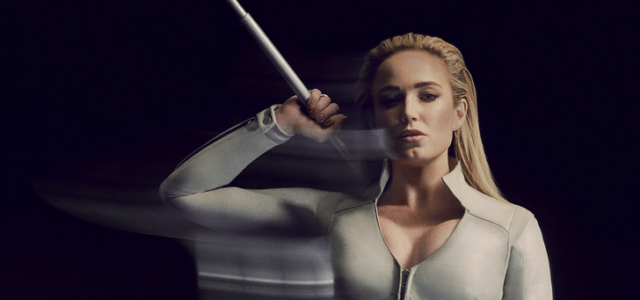 Tonight's episode of DC's Legends of Tomorrow is an important one because it is directed by the Captain herself — Caity Lotz. The episode is titled "Mortal Khanbat," and a few weeks ago, we spoke with Caity Lotz about this milestone.
"It was such an amazing experience," Caity said of the experience. "I feel like I'm a left brain, right brain type person.. like, I am not just the creative side. I do like logistics and practical things, and then directing really requires all of your brain," she explained.
"It was fun working with the other actors. Stand here, say this, do this, wear this. When you're a director. you get to be the one calling the shots, and making the decisions, especially creatively. When I get really passionate about the story, and then I see it and I want it done the way I want it done, where it's like, 'the table shouldn't be like this. The table should be this kind of table, and this, and this, and this. To be able to make all of those thing happen," she continued.
"It's so cool on a TV show," she added. "When I shot a short, [I had] to produce everything and put everything together and the team, and on a show, you come in and it's like you have a production designer, the art designer, the people, casting the extras, an entire team of people where I'm like 'I need birdcages and I need live birds!' and there's somebody there to make it happen. It was so much fun, and being able to work with the actors in that space was really, really fun. You learn so much. I learned a lot about acting, and that's just really cool."
Does Caity have any further words to say about directing for Legends? "I want to do more of it," she confirmed. "Everybody watch the episode and say it was amazing, so then I can direct more!"
You can see video of our interview with Caity Lotz below.
A STEP AHEAD – With Sara (Caity Lotz) still away from the Waverider, the Legends find a new Encore with Ava's (Jes Macallan) new invention, the Prognosticator, and must now try to defeat Genghis Khan in 1990s Hong Kong. Constantine's (Matt Ryan) life is hanging in the balance, and Ray (Brandon Routh), Nora (Courtney Ford) and Gary (guest star Gary Tsekhman) all try to help him, but Constantine tries to make a deal with Astra (Olivia Swann) instead. Meanwhile, Behrad (guest star Shayan Sobhian) has been confused about Charlie's (Maisie Richardson-Sellers) recent behavior, but they all learn why Charlie is trying to out run her past and from what. Dominic Purcell, Nick Zano and Tala Ashe also star. Caity Lotz directed the episode written by Grainne Godfree & Mark Bruner (#505). Original airdate 2/25/2020.