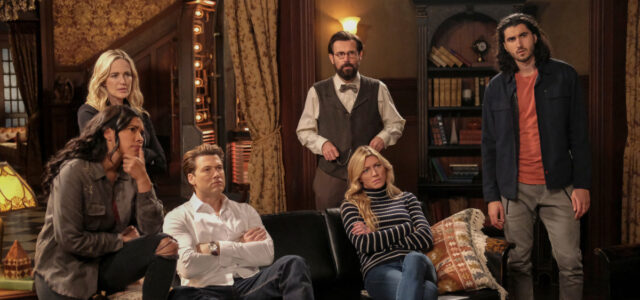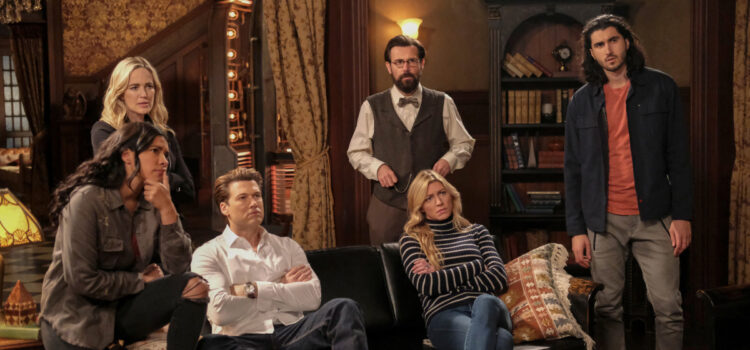 Legends of Tomorrow EP Keto Shimizu discusses the departure of a Legend in the Season 7 finale.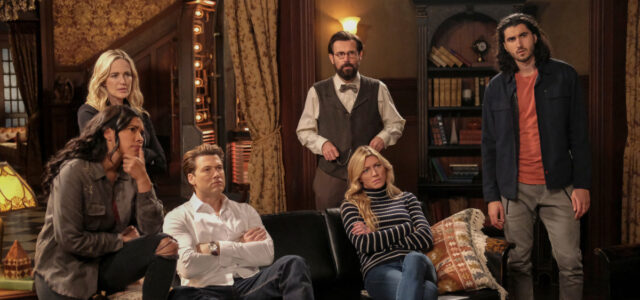 The Legends of Tomorrow cast is evolving once again as Nick Zano (Nate Heywood) left the Waverider at the end of Season 7. While the show is not yet officially picked up for Season 8, if it does, the team will be without one of the ultimate buds.
We spoke with Legends of Tomorrow Executive Producer Keto Shimizu earlier this week for our parent website KSiteTV about the season finale, and while we talked, she offered some thoughts that we couldn't share until after the episode has aired. You can find them below.
Nick… my goodness, he's been such a huge part of the show! Basically, he and I joined the show at the same time, in Season 2, and he was he was such a great way to open the show up in a lot of ways, and he brought such a great tone in terms of his character… just being someone who could crack jokes, someone who could anchor us in, with a modern mindset, but also be this character who's handsome and masculine, but also incredibly sensitive and open hearted and very ready to talk about his feelings.
[Nate] was also the kind of hero that we would want to celebrate: Someone who, though he could smash everything with his steel skin, he is more likely to try and find a more diplomatic solution, or to talk it out, or find a way to get to the root of a problem as opposed to just punching things. His evolution has been a really exciting one for us.
It was very emotional this season, in terms of him deciding that he's gonna kind of give up this life to be with the woman he loves, who he's realized that he can't live without. That felt very meaningful, to sort of give up any ambition he might have had to be that traditional superhero who's gonna have a statue erected of him someday, and all that.
He's realized that's not how he's going to carry on the legacy. That's not something he wants anymore. He really just wants a good life with the woman he loves, and to reflect on his time in a way that will bring better understanding to the people who who get to read his work in the future.
How are things looking for Legends of Tomorrow Season 8? You can read what Keto Shimizu has to say about that here… and, for a post-mortem "exit interview" where Nick Zano looks back at 6 years of Legends, you can find that here.