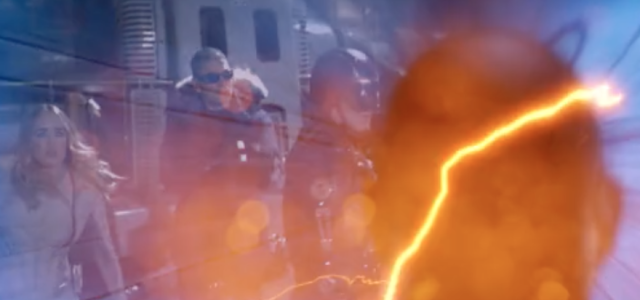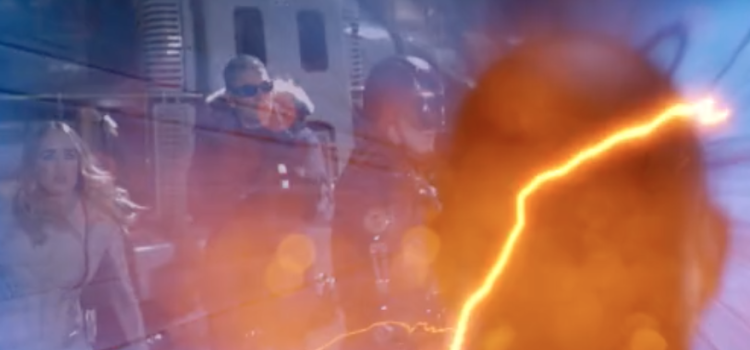 The Legends of Tomorrow appeared in the Flash Season 1 finale.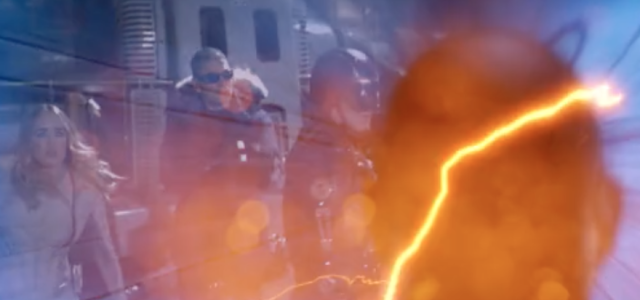 Tonight's Flash season finale not only featured a quick cameo by Ciara Renee as Kendra Saunders a.k.a. Hawkgirl… it also featured a glimpse of DC's Legends of Tomorrow!
As Barry Allen (Grant Gustin) ran through time, the following shot was seen: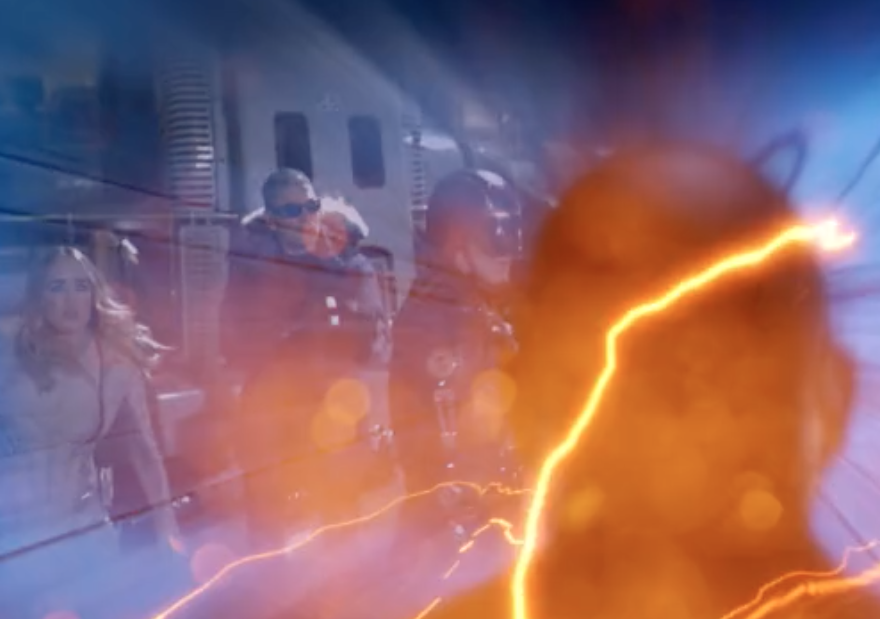 That clip, of course, is from the Legends of Tomorrow trailer, which you can find here. One could argue that this is the first televised appearance of the Legends, as we see Caity Lotz (White Canary), Wentworth Miller (Captain Cold), and Brandon Routh (The Atom) all there.