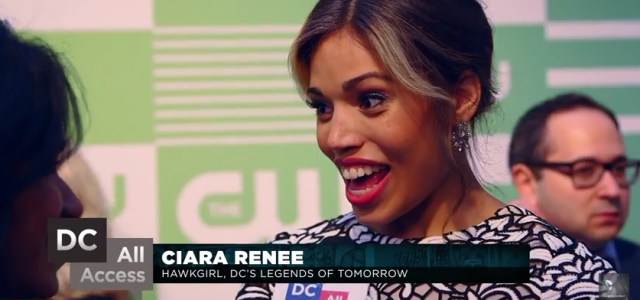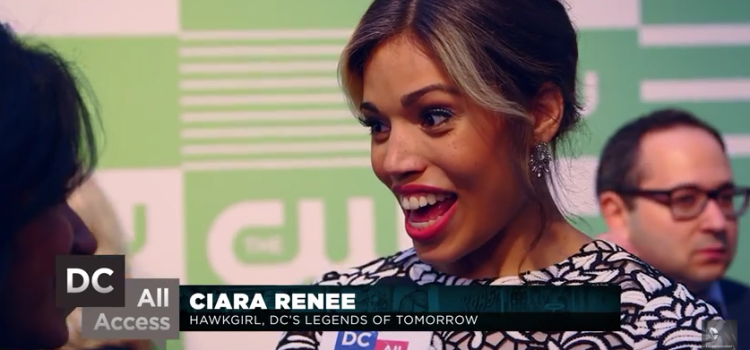 Cast members of DC's Legends of Tomorrow have been interviewed by DC All Access.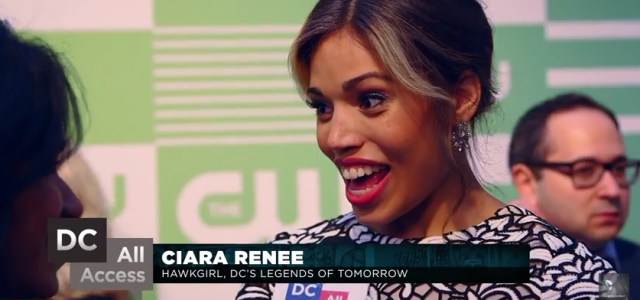 DC All Access this week posted interviews from the carpet from the Upfronts a few weeks ago, where they spoke with almost the entire cast of DC's Legends Of Tomorrow.
So what were they able to find out?
In the video, Franz Drameh offers a few hints as to who Jay Jackson is, but doesn't go far from the script of what we already know – playing so coy as to say that "when the show comes out, we'll see." DC's interviewer wasn't able to get answers.
Ciara Renee is extremely excited about Hawkgirl, and discusses the melding of the versions of her story that we've seen so far. She also talked about the support she's already gotten from fans. (You can find her on Twitter at @CiaraRenee8, everybody!)
"I think there's something in Captain Cold, this sort of latent moral code, that now that he's forced to interact with these good guys, may start to kind of take shape in a new and unexpected way," Wentworth Miller says.
"I am coming back as the White Canary," Caity Lotz teases. "She is going to deal with some stuff that none of the other characters have."
Regarding the other half of Firestorm, Victor Garber promises "he'll be around." "He'll be there," he says, also later talking about the great people he gets to work with.
Brandon Routh promised we'd learn more about Ray Palmer shrinking after the Upfronts presentation, and we did. Routh also talks about Ray's role as a leader for the team.
"I'm not sure it's a team of heroes. I think it's a team of one hero versus a whole bunch of villains. You need the yin and the yang, the good and the bad, to make it spark," Dominic Purcell says about Heat Wave's cohorts. As for working with Wentworth Miller as Captain Cold, Purcell says he'll continue doing what they did as brothers on Prison Break. "He's the brains, I'm the muscle," Purcell says.
Check out the video below: