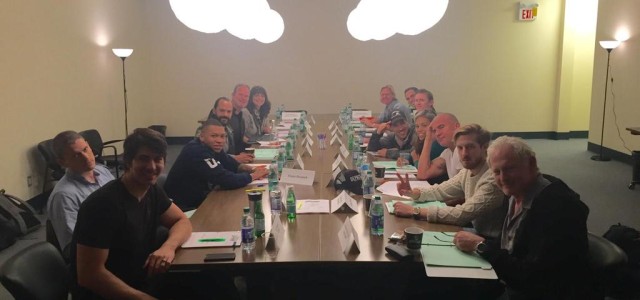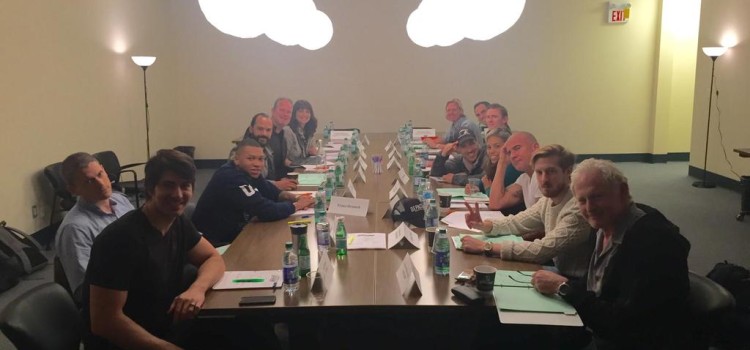 Legends of Tomorrow news for the morning includes news on a pilot director and a photo from the Legends Episode 2 table read.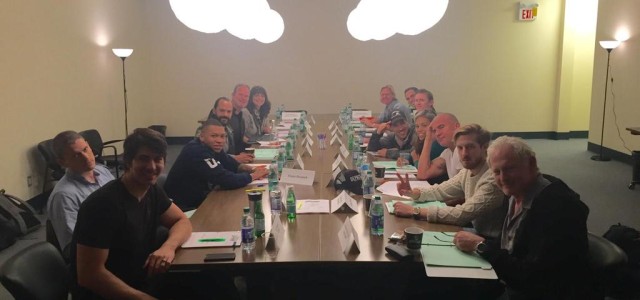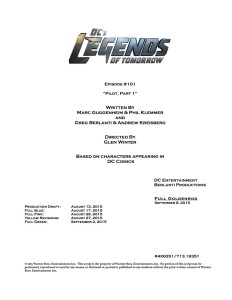 Some cool stuff this morning from DC's Legends of Tomorrow Executive Producer Marc Guggenheim.
First, there's a table read photo for Episode 2 of the series, where you can spot the show's talented cast all around a table prepping for what is sure to be awesomeness.
You can see that up above.
Then, as Legends production is about to start, Guggenheim has also posted a title page for the script of the first episode of the show, revealing the credits and confirming our earlier report that Glen Winter will be directing the pilot. The writers for the series premiere are also confirmed, with a credit of "Written by Marc Guggenheim & Phil Klemmer and Greg Berlanti & Andrew Kreisberg."
Also interesting is that it's listed as "Pilot, Part 1," which implies to us either the first episode will spread over two weeks (or two nights, following Flash and Arrow, maybe?) or it will be a two-hour premiere all on one night. We'll have to see where that one goes.