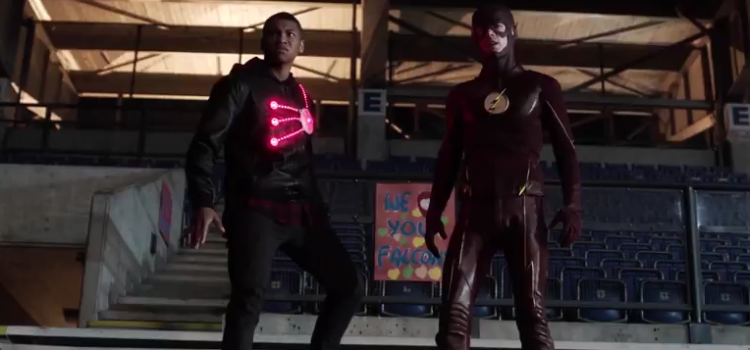 A CW trailer for The Flash seems to have given away who Franz Drameh is playing on DC's Legends of Tomorrow.
"Wait! This is old news!" you say. But we were asked to hold on to this until after the Flash season premiere aired last night…
As we saw in last night's Flash episode, Ronnie Raymond (Robbie Amell) seems to be no more… what some fans saw last week, though, was that there's a new half of Firestorm coming, and that will inform one of the elements of Legends of Tomorrow.
A trailer was released by The CW on their official trailer and quickly taken down, showing Jay Jackson (Franz Drameh's character) wearing a Firestorm suit, in a clip from an upcoming episode of The Flash…
…Friends, we have our new "other half of Firestorm." And that is apparently what Franz Drameh will be playing in DC's Legends of Tomorrow. Interviews that have recently been released with the show's producers and casting director seem to back this up as well.
You can see a screen capture below.