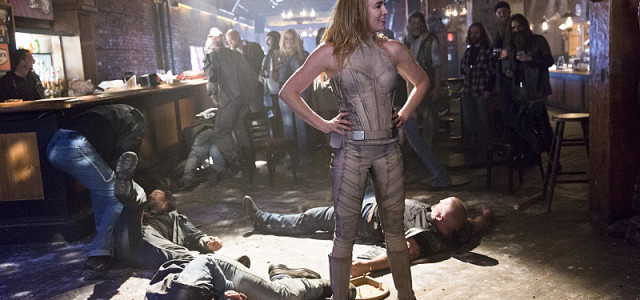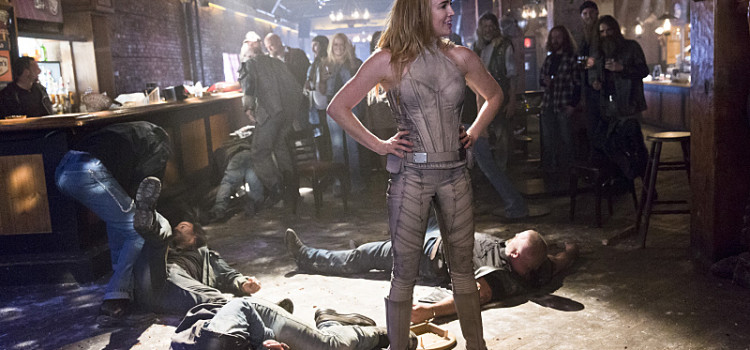 DC's Legends of Tomorrow Executive Producer Phil Klemmer discusses Sara Lance's new mission as White Canary.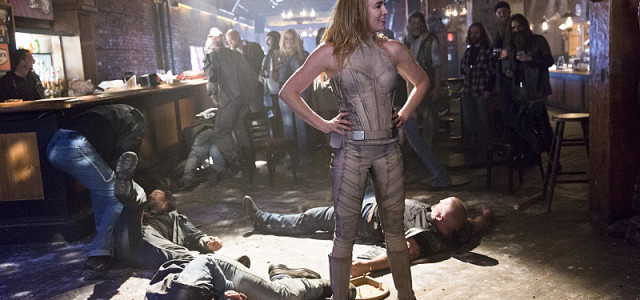 When we see Caity Lotz's Sara Lance in DC's Legends of Tomorrow, she gets a new name and a new mission: Instead of a darker Canary, Sara is moving to the light – and that lightness will give her a new code name.
How does that come about?
"Each of our characters goes to the person; their one, sort of, touchstone and emotional sounding board, and her moment is obviously with her sister," Legends of Tomorrow Executive Producer Phil Klemmer told us late last year at the Vancouver studio where Legends is filmed.
"When everybody leaves on the Waverider and they travel in time, I think the presumption is that they might not be returning or may not be successful in this. It's heavy. It's like going off to war," Klemmer explained. "So, when her sister says goodbye, I think she wants Sara to live in the light, and to find a purpose… I think she's moved beyond the League of Assassins, and she's trying to find a way of living in the world that doesn't involve cutting people's throats," he continued.
Sara Lance is part of Legends of Tomorrow, premiering Thursday, January 21 on The CW. Stay tuned here and on our general TV news site KSiteTV for more interviews related to the show!