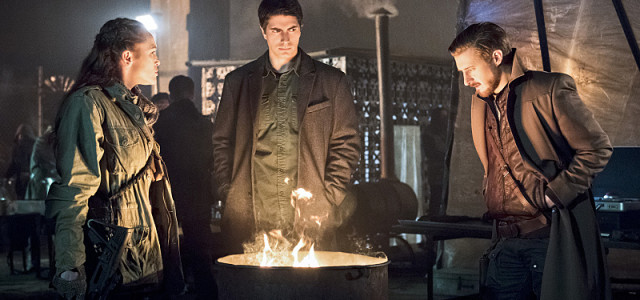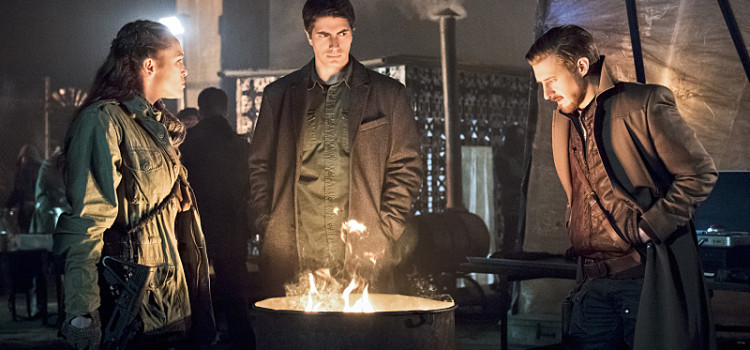 Preview clip and "Inside Leviathan" video promoting tonight's episode of DC's Legends of Tomorrow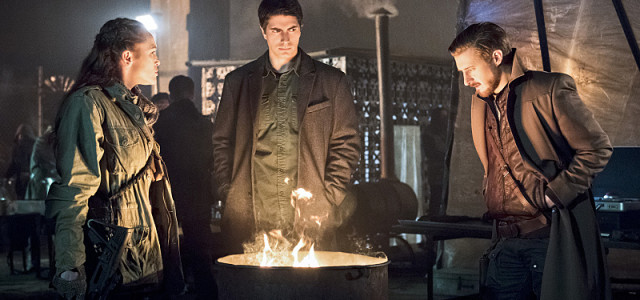 A new episode of DC's Legends of Tomorrow titled "Leviathan" airs tonight (April 28) at 8PM ET/PT on The CW.
You're all invited to join the countdown on our Legends of Tomorrow forum — but before that, how about an "Inside Leviathan" preview video and a clip from tonight's show?
Official promo images from "Leviathan" can also be found below. Enjoy:
DC'S LEGENDS OF TOMORROW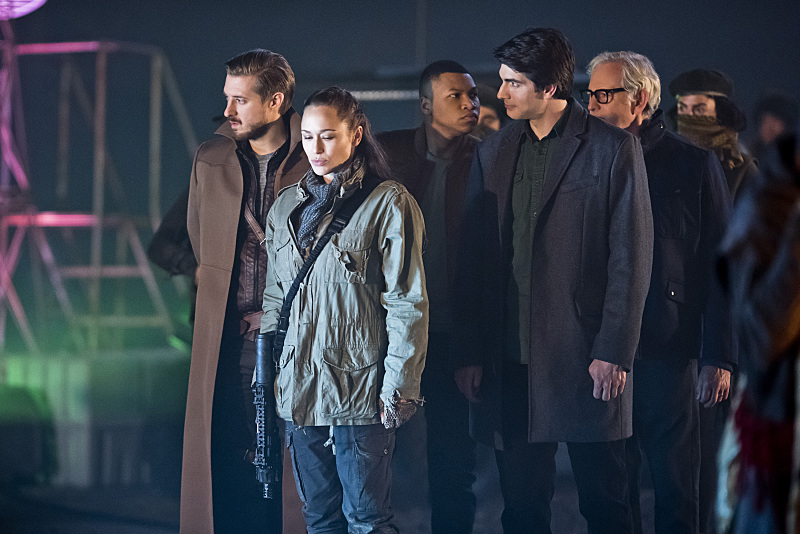 Picture 2 of 14
DC's Legends of Tomorrow -- "Leviathan"-- Image LGN113a_0014b.jpg -- Pictured (L-R): Arthur Darvill as Rip Hunter, Sharon Taylor as Rebel Leader, Franz Drameh as Jefferson "Jax" Jackson, Brandon Routh as Ray Palmer/Atom and Victor Garber as Professor Martin Stein -- Photo: Dean Buscher/The CW -- © 2016 The CW Network, LLC. All Rights Reserved.