Preview images for the DC's Legends of Tomorrow episode "Destiny"
The CW has released a whole bunch of photos from the May 12 episode of DC's Legends of Tomorrow.
In "Destiny," being in the vicinity of the Time Masters leaves Rip (Arthur Darvill) and Rory (Dominic Purcell) incredibly disturbed for very different reasons. Meanwhile, Sara (Caity Lotz) takes over the Waverider, Kendra (Ciara Renée) is reunited with Carter (guest star Falk Hentschel) and Snart (Wentworth Miller) decides he might be a hero after all. Here are those photos:
DC'S LEGENDS OF TOMORROW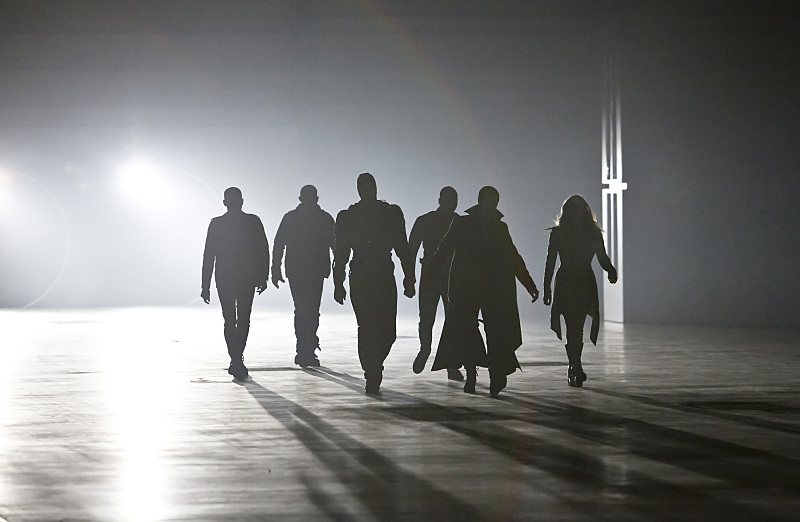 Picture 18 of 18
DC's Legends of Tomorrow --"Destiny"-- Image LGN115b_0182b.jpg -- Pictured (L-R): Wentworth Miller as Leonard Snart/Captain Cold, Dominic Purcell as Mick Rory/Heat Wave, Brandon Routh as Ray Palmer/Atom, Franz Drameh as Jefferson "Jax" Jackson, Arthur Darvill as Rip Hunter and Ciara Renee as Kendra Saunders/Hawkgirl -- Photo: Bettina Strauss/The CW -- © 2016 The CW Network, LLC. All Rights Reserved.
Craig Byrne
Craig Byrne has been writing about TV on the internet since 1995. He is also the author of several published books, including Smallville: The Visual Guide and the show's Official Companions for Seasons 4-7. In addition to covering Legends of Tomorrow, you can find Craig at KSiteTV, GreenArrowTV, KryptonSite, and FlashTVNews.