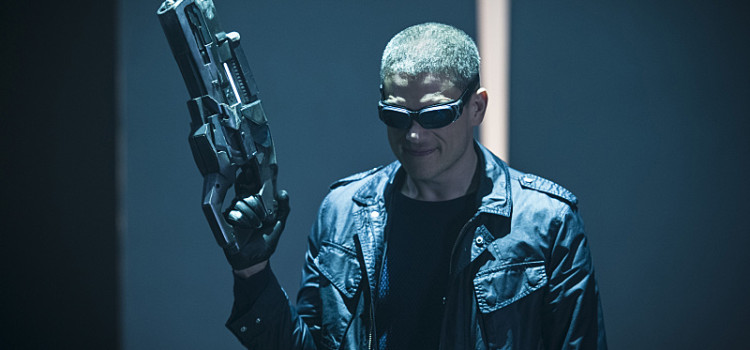 Did Wentworth Miller leave Legends of Tomorrow? The actor's future with the show is confirmed.
WARNING: Spoilers for tonight's Legends of Tomorrow may be within.
The big question to follow tonight's Legends of Tomorrow, without giving too much away: Did Wentworth Miller (Snart) just leave the show?
Yes and no. While Wentworth won't be a regular aboard the Waverider next year, he does have a series regular contract, but it's a unique one, as it will be flexible across the Arrowverse. Meaning, Miller's contract isn't necessarily just for Legends, but it could include The Flash.
"What it really emulates to us is the comic books themselves where there really are a cast of characters," Executive Producer Greg Berlanti told Deadline.com, adding that while he "won't be part of the team of Legends on board of The Waverider next year, he will have a very active role on the show."
In success, this kind of contract will be enjoyed by other players in that world. "In success we hope to continue with other characters finding their way across all the shows," Berlanti said.
As for Snart's destiny? "He is a guy who who was a villain at the beginning, finding the hero in him by the end," Greg Berlanti said. And, of course, with Legends being a time travel show, Snart's future story is not yet told….
You can read the Deadline.com interview with Greg Berlanti here.