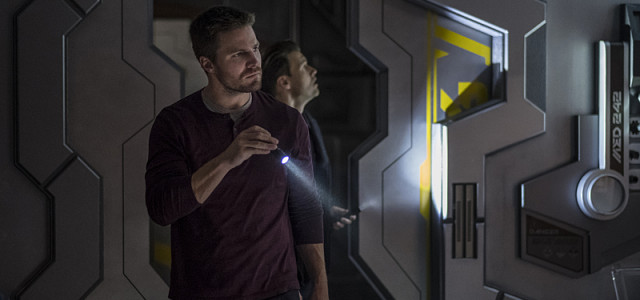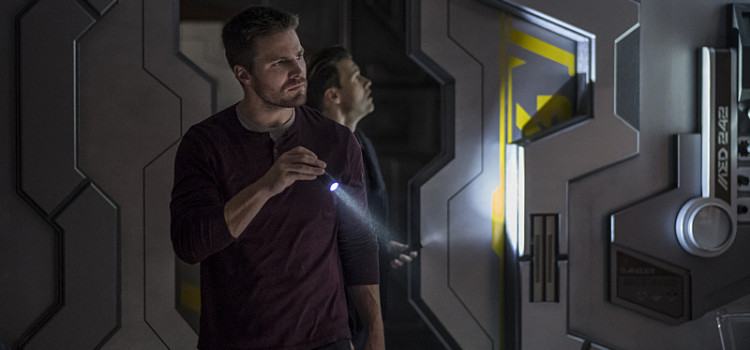 Official description for the Legends of Tomorrow Season 2 premiere, titled "Out of Time"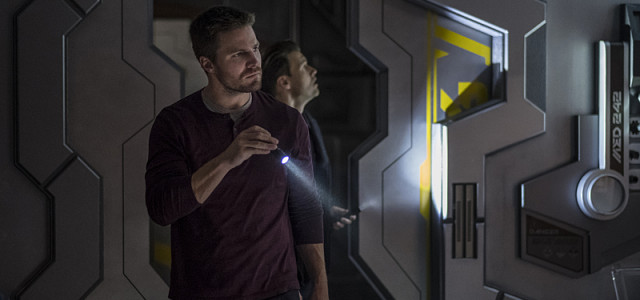 The CW has released an official description for the October 13 season premiere of DC's Legends of Tomorrow.
The episode is called "Out of Time" and here's how they describe it:
LOST AND FOUND — GUEST STARRING STEPHEN AMELL — After the defeat of the immortal villain Vandal Savage and the exposure of the corrupt Time Masters, a new threat emerges.  Dr. Nate Heywood (Nick Zano), an unconventional and charming historian, is thrust into the action. After making a shocking discovery, Nate seeks out Oliver Queen (guest star Stephen Amell) for help in finding the scattered Legends.  Once reunited, the Legends continue their new mission to protect the timeline from temporal aberrations – unusual changes to history that spawn potentially catastrophic consequences. Their first stop is 1942 to protect Albert Einstein from being kidnapped before the Nazis destroy New York City with a nuclear bomb.  Meanwhile, Ray (Brandon Routh) notices that Sara (Caity Lotz) has a mission of her own, which leads them both to face her nemesis, Damien Darhk (guest star Neal McDonough).  Victor Garber, Arthur Darvill, Dominic Purcell and Franz Drameh also star. Dermot Downs directed the episode written by Marc Guggenheim & Phil Klemmer and Greg Berlanti & Chris Fedak (#201).  Original airdate 10/13/2016.
We also have some photos from the season premiere; you can find those below.
DC'S LEGENDS OF TOMORROW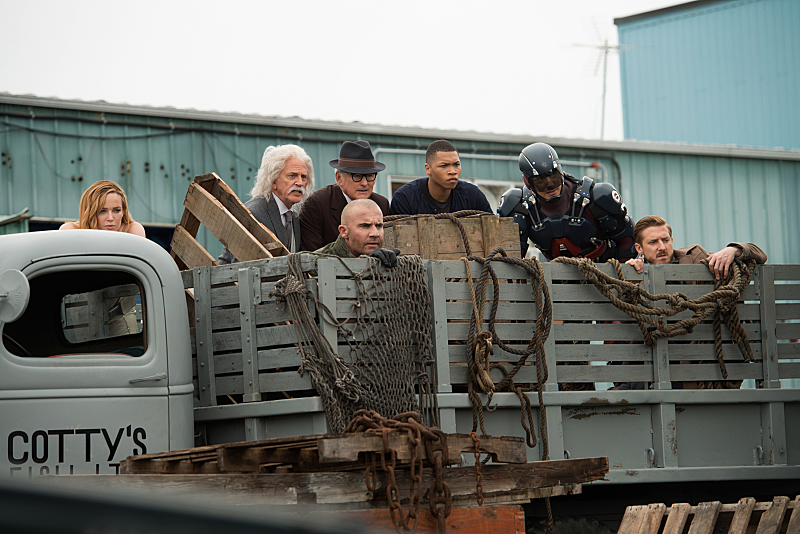 Picture 1 of 10
DC's Legends of Tomorrow --"Out Of Time"-- Image LGN201A_0013R.jpg Pictured (L-R): Caity Lotz as Sara Lance/White Canary, John Rubinstein as Albert Einstein, Dominic Purcell as Mick Rory/Heat Wave, Victor Garber as Professor Martin Stein, Franz Drameh as Jefferson "Jax" Jackson, Brandon Routh as Ray Palmer/Atom and Arthur Darvill as Rip Hunter -- Photo: Diyah Pera/The CW -- © 2016 The CW Network, LLC. All Rights Reserved.