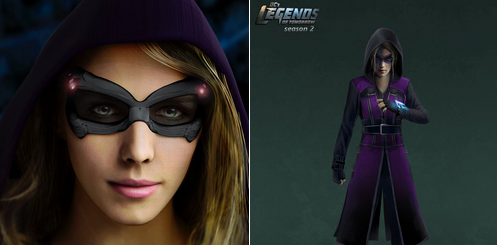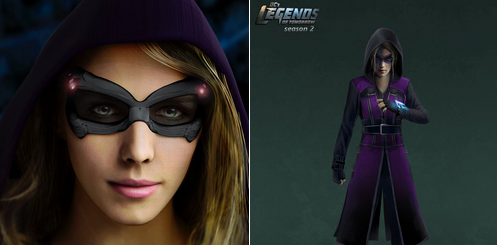 Arrow's Felicity Smoak gets a new look in the March 28 episode of DC's Legends of Tomorrow.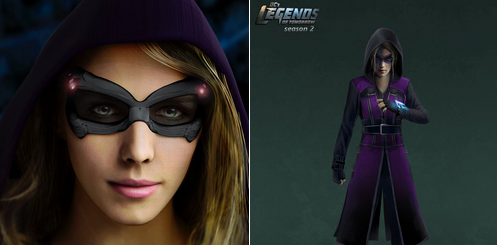 Something big and exciting for fans of Emily Bett Rickards' Felicity Smoak was revealed tonight by Arrow and DC's Legends of Tomorrow Executive Producer Marc Guggenheim.
Next week's Legends of Tomorrow episode "Doomworld" airing on March 28 has alternate versions of some characters – one of which was teased several weeks ago in an interview.
"In the penultimate episode we're gonna have — I can't be specific about this, but it's one of the most fun things I think we've ever done on the show — a character from one of the other shows on Legends in a way that you've never seen before," Guggenheim said.
Now, courtesy of Guggenheim's Tweets, we see what Guggenheim was referring to – Felicity Smoak with a costume and mask that somewhat resembles the comics' current look for the Huntress.
"You may never see [that version of the character] again," Guggenheim said in that interview from weeks ago. "But [it] will, I think, just send fans into squeals of joy."
You can see the character designs from Maya Mani, illustrated by Andy Poon, below.