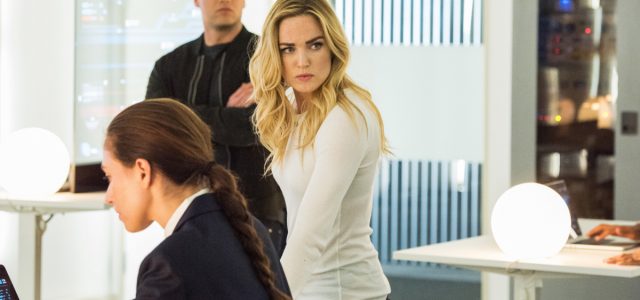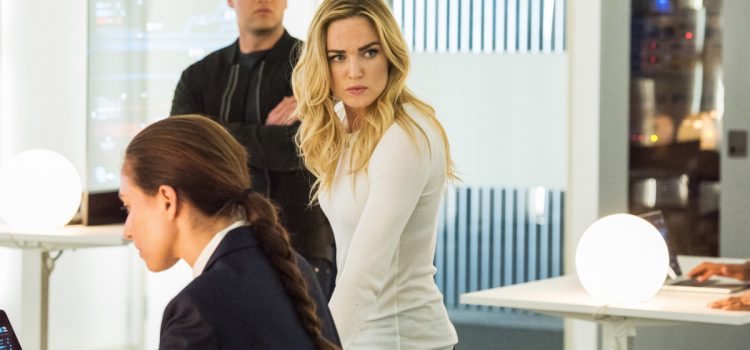 Preview images for the DC's Legends of Tomorrow Season 3 premiere "Aruba-Con"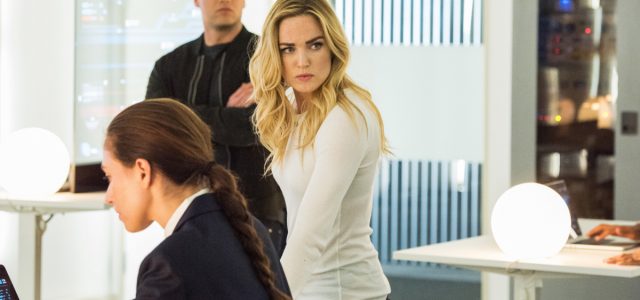 "Aruba-Con" is the title of the Tuesday, October 10 season premiere of DC's Legends of Tomorrow and The CW has now released some promo images!
You can see those below.
UPDATE: We now have an episode description, and The CW just released another photo! A new trailer also follows below.
THERE'S NO PLACE LIKE HOME — When the Legends realize that they broke the timeline, Rip Hunter (guest star Arthur Darvill) arrives with his new organization – the Time Bureau – to relieve them of duty. The Legends are thrilled to get a chance to put the team back together but a new threat arises when Rory (Dominic Purcell) spots Julius Caesar (guest star Simon Merrells) in Aruba. Sara (Caity Lotz), Nate (Nick Zano) and Ray (Brandon Routh) devise a plan to steal the Waverider back from the Time Bureau in order to try and stop Julius Caesar from conquering the modern world. Victor Garber, Maisie Richardson-Sellers and Franz Drameh also star. Rob Seidenglanz directed the episode written by Phil Klemmer & Marc Guggenheim (#301). Original airdate 10/10/2017.
DC'S LEGENDS OF TOMORROW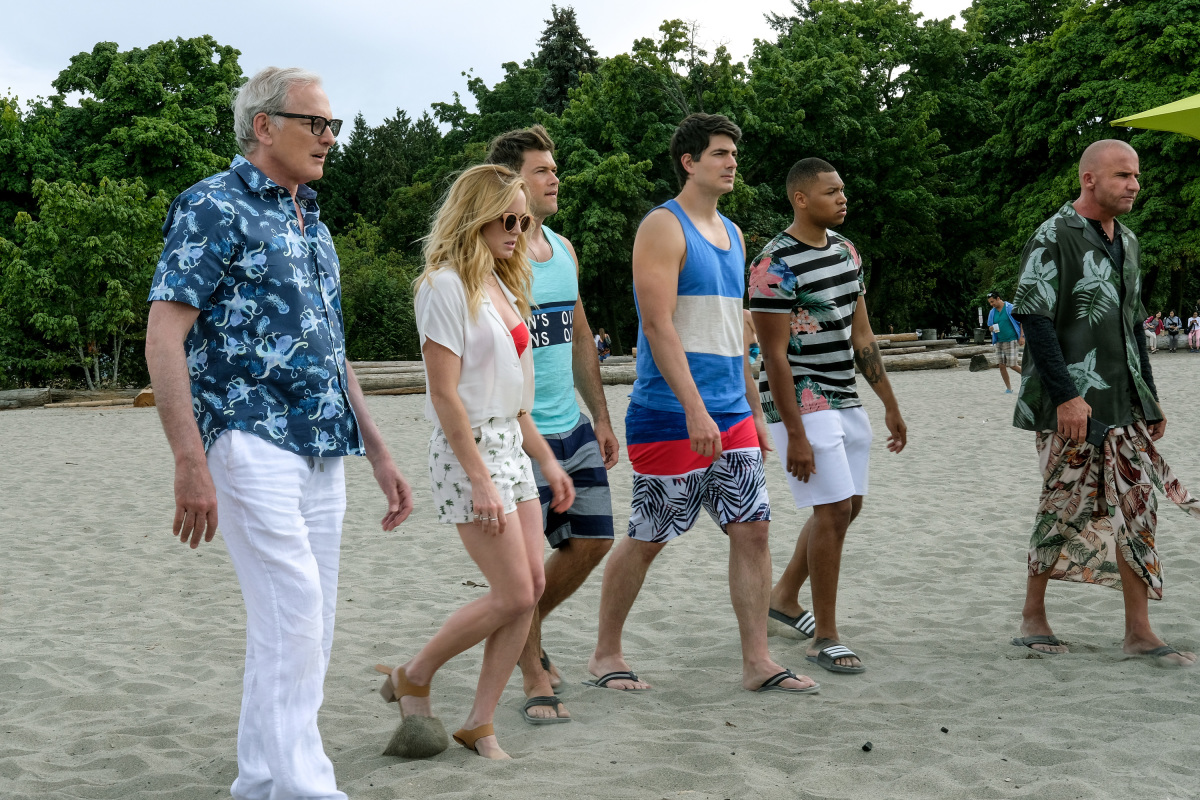 Picture 1 of 12
DC's Legends of Tomorrow -- "Aruba-Con" -- Image LGN301a_0205.jpg -- Pictured: Victor Garber as Professor Martin Stein, Caity Lotz as Sara Lance/White Canary, Nick Zano as Nate Heywood/Steel, Brandon Routh as Ray Palmer/Atom, Franz Drameh as Jefferson "Jax" Jackson and Dominic Purcell as Mick Rory/Heat Wave -- Photo: Robert Falconer/The CW -- © 2017 The CW Network, LLC. All Rights Reserved.
After the defeat of Eobard Thawne and his equally nefarious Legion of Doom, the Legends face a new threat created by their actions at the end of last season. In revisiting a moment in time that they had already participated in, they have essentially fractured the timeline and created anachronisms – a scattering of people, animals, and objects all across time! Our team must find a way to return all the anachronisms to their original timelines before the time stream falls apart. But before our Legends can jump back into action, Rip Hunter (Arthur Darvill) and his newly established Time Bureau call their methods into question. With the Time Bureau effectively the new sheriffs in town, the Legends disband – until Mick Rory (Dominic Purcell) discovers one of them in the middle of his well-deserved vacation in Aruba. Seeing this as an opportunity to continue their time travelling heroics, Sara (Caity Lotz) wastes no time in getting the Legends back together. We reunite with billionaire inventor Ray Palmer (Brandon Routh), the unconventional historian-turned-superhero Nick Heywood (Nick Zano), and Professor Martin Stein (Victor Garber) and Jefferson "Jax" Jackson (Franz Drameh), who together form the meta-human Firestorm.
Once reunited, the Legends will challenge the Time Bureau's authority, and, in true Legends style, eventually run afoul of the Bureau when they recruit a hacker from the future, Zari Tomaz (Tala Ashe). Against the wishes of the bureau, they welcome Zari to the team and continue their time travelling shenanigans, while insisting that however messy their methods may be, some problems are beyond the Bureau's capabilities. Some problems can only be fixed by Legends.
Based on the characters from DC, DC'S LEGENDS OF TOMORROW is from Bonanza Productions Inc. in association with Berlanti Productions and Warner Bros. Television, with executive producers Greg Berlanti ("Arrow," "The Flash," "Supergirl"), Marc Guggenheim ("Arrow," "Trollhunters," "Percy Jackson: Sea of Monsters"), Andrew Kreisberg ("Arrow," "The Flash," "Eli Stone," "Warehouse 13"), Phil Klemmer ("The Tomorrow People," "Chuck") and Sarah Schechter ("Arrow," "The Flash").