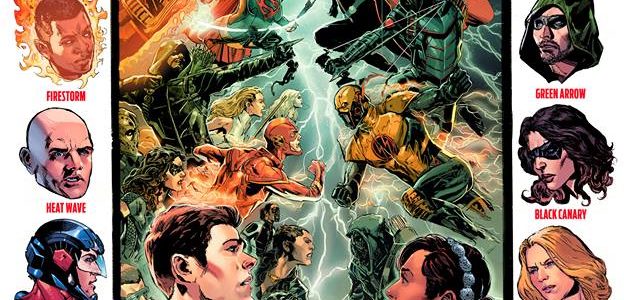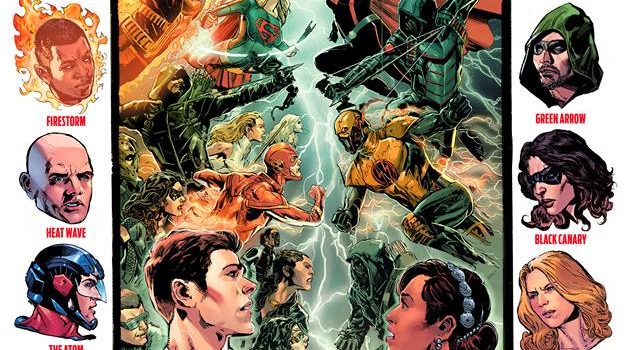 It appears that Wentworth Miller's Leonard Snart is returning for this year's DC TV crossover.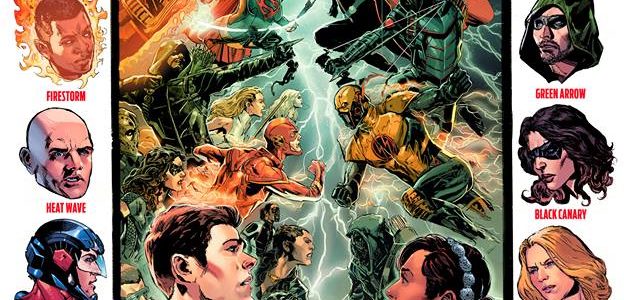 This year's DC TV crossover is called "Crisis on Earth X" and more details about the team-up which airs on November 27 and 28 can be found at KSiteTV… but one thing that stood out to us, beyond spotting several DC's Legends of Tomorrow favorites, is that another favorite seems to be present on the cover: Leonard Snart (Captain Cold), as played by Wentworth Miller.
There's no word yet on how Snart might factor in to the crossover; it has been speculated that maybe this is the Leonard Snart of Supergirl's universe, which so far hasn't had many doppelgangers to what we know here. Or, maybe it's the Snart of Earth X, who is a good guy compared to the nasty baddies over there?
Either way, we'll surely find out before November. Check out the fantastic artwork by Phil Jimenez below, and again, more details about the crossover can be found here.