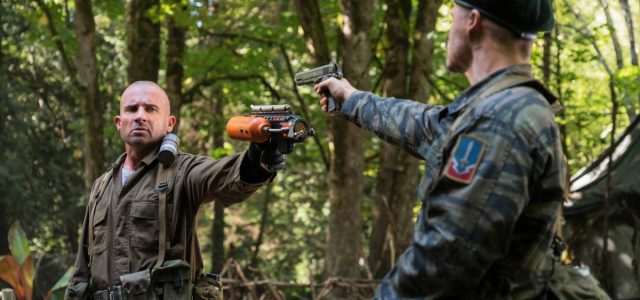 Legends of Tomorrow actor Dominic Purcell discusses the Nov. 21 episode "Welcome to the Jungle"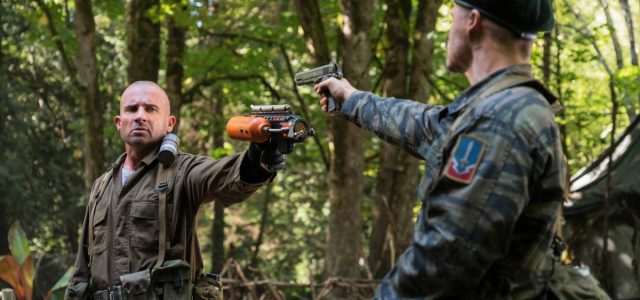 A new episode of DC's Legends of Tomorrow airs tonight (November 21) on The CW and it promises to have some good character moments for Dominic Purcell's Mick Rory character.
We were part of a group of journalists who recently visited the Vancouver sets of the show, and while there, Purcell talked a little bit about what "Welcome To The Jungle" means for Mick.
"I think this is the first time this season where we get to see some character stuff, some real deep stuff from Rory, and he's starting to unwind a little, certainly in this episode," Purcell teases. "He meets his father, and so there's beautiful moments there. For me personally, it was a great experience, just doing some emotional work."
You can see some video below; underneath that, find some preview images for "Welcome To The Jungle."
DC'S LEGENDS OF TOMORROW
HEALING FROM THE PAST — With Sara (Caity Lotz) out of commission, the team finds a new Anachronism that leads them to the jungles of Vietnam and right in the middle of the war. Ray (Brandon Routh), Amaya (Maisie Richardson-Sellers) and Zari (Tala Ashe) pose as journalists and trek through the jungle when they are lead to time-displaced Gorilla Grodd. Meanwhile, Nate (Nick Zano) and Rory (Dominic Purcell) run into someone Rory knows which give a glimpse into his past. Victor Garber and Franz Drameh also star. Mairzee Almas directed the episode written by Ray Utarnachitt & Tyron B. Carter (#307). Original airdate 11/21/2017.