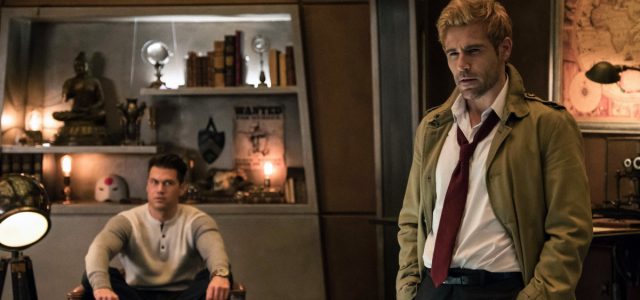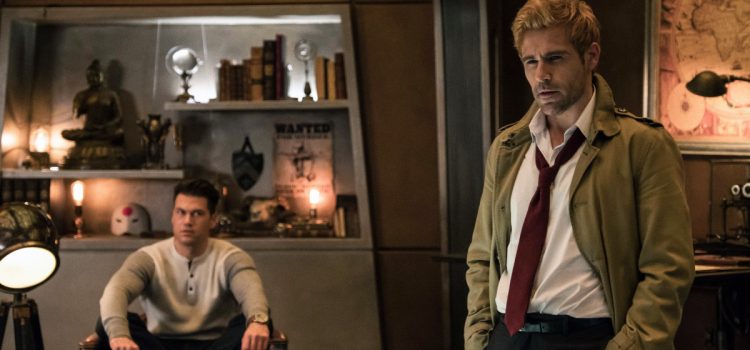 Preview clip for the DC's Legends of Tomorrow episode "Daddy Darhkest" featuring Matt Ryan as John Constantine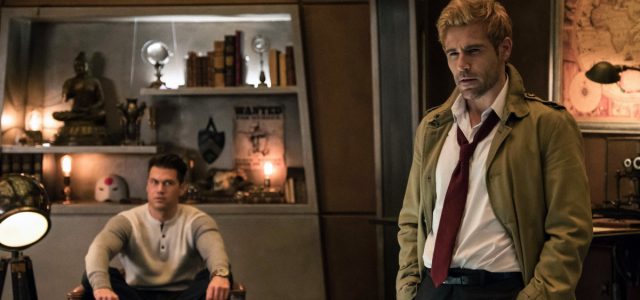 The CW has released a preview clip for tonight's episode of DC's Legends of Tomorrow which features the return [to the Arrowverse] of Matt Ryan as John Constantine!
The clip features Constantine telling them about a recent encounter where Sara Lance's name was said.
Check out the clip below; some photos and a description follow underneath that. Look for DC's Legends of Tomorrow in its new time slot of Mondays at 8PM starting this evening (February 12!) Tonight's show is called "Daddy Darhkest" and we will have a preview piece up momentarily!
DC'S LEGENDS OF TOMORROW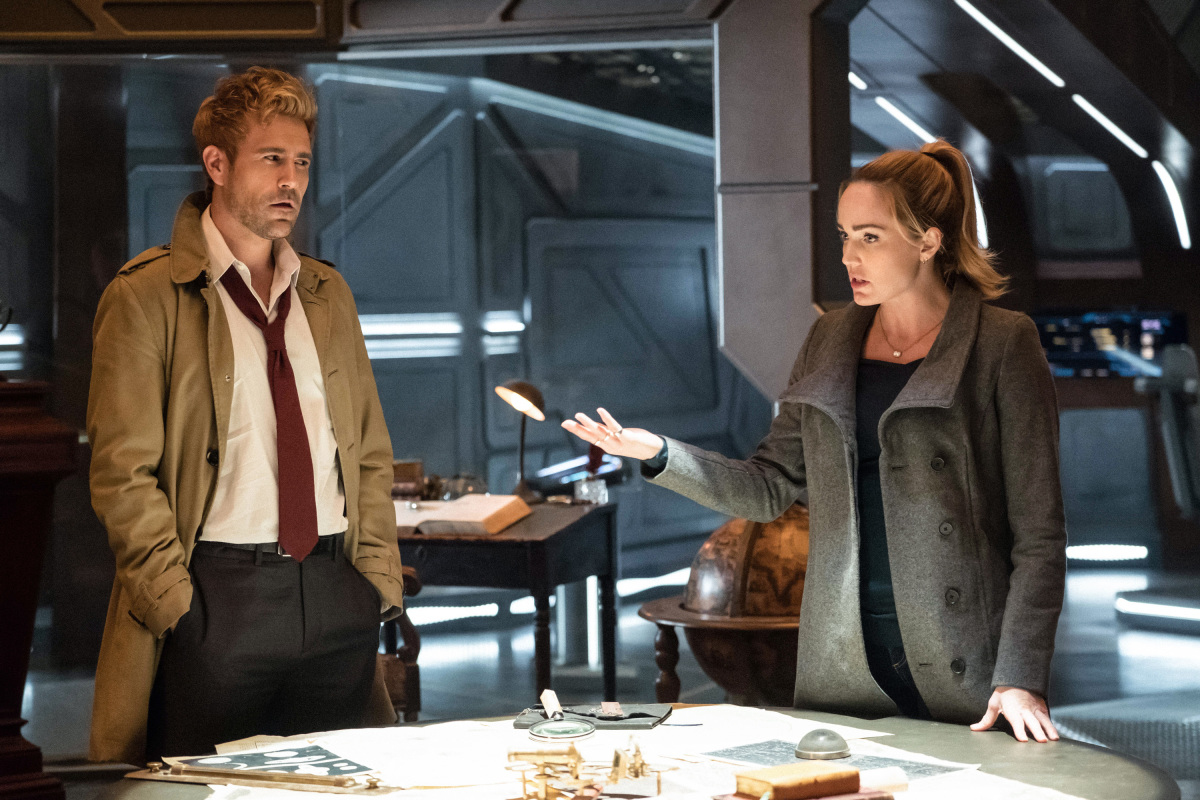 FOLLOW YOUR HEART — After Sara's (Caity Lotz) encounter with Mallus, the Legends are paid a visit by John Constantine (guest star Matt Ryan), a demonologist detective. The Legends agree to accompany him to a present-day psychiatric hospital and they are surprised to discover who Constantine is trying to help. During the exorcism, Sara, Leo (guest star Wentworth Miller) and Constantine go missing, leaving Ray (Brandon Routh) and Zari (Tala Ashe) to try to take care of Constantine's client. Meanwhile, Amaya (Maisie Richardson-Sellers) and Nate (Nick Zano) once again come face to face with Kuasa. Dominc Purcell also stars. Dermott Downs directed the episode written by Keto Shimizu & Matthew Maala (#310). Original airdate 2/12/2018.