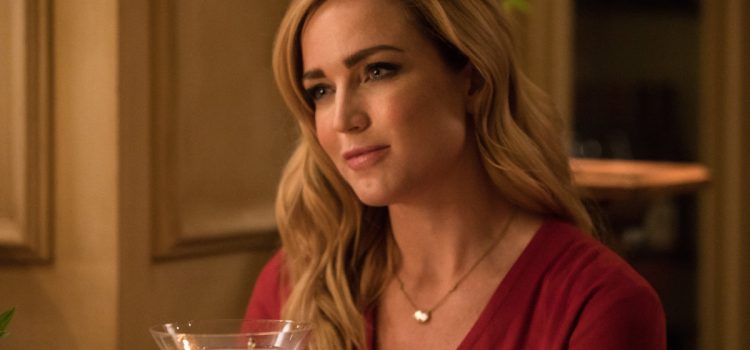 Preview images for the DC's Legends of Tomorrow episode "The Curse of the Earth Totem"
"The Curse of the Earth Totem" is the title of the Monday, February 13 episode of DC's Legends of Tomorrow and it looks like Sara might have her long-awaited date with Ava Sharpe!
Here's how The CW describes the episode; the photos follow below.
THE DEVIL'S TRIANGLE — When Sara (Caity Lotz) decides to take some private time, the Legends pursue a lead on the whereabouts of the long-lost Earth Totem. Without Sara's knowledge, the Legends find themselves in 1717 to hunt for Blackbeard's long-lost treasure, but in true Legends fashion things go awry. Meanwhile, Ray (Brandon Routh) feels guilty about something he has done and tries to make amends, which lands him in even bigger trouble. Dominc Purcell, Nick Zano, Maise Richardson-Sellers and Nick Zano also star. Chris Tammaro directed the episode written by Grainne Godfree & Ubah Mohamed (#312). Original airdate 2/26/2018.