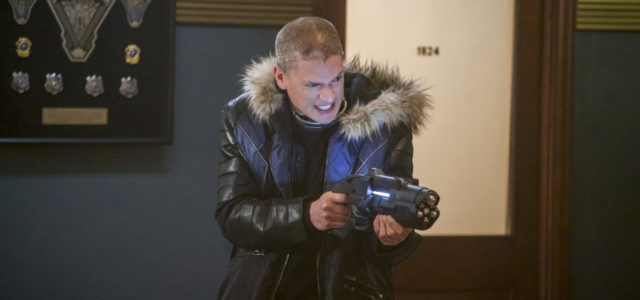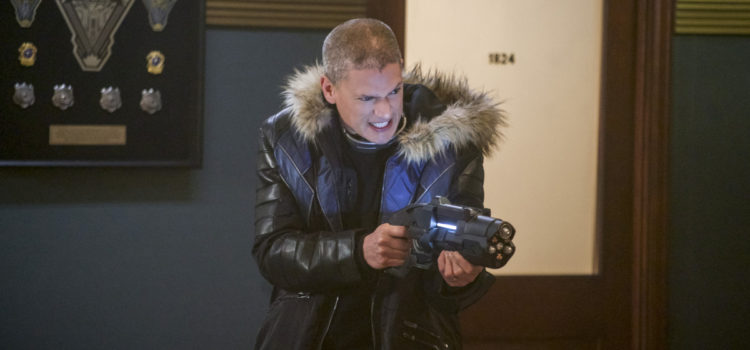 Wentworth Miller's Leo Snart seems to have gotten married to The Ray since we last saw him.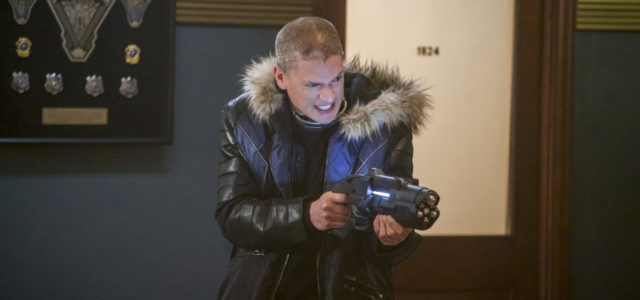 When Leo Snart left DC's Legends of Tomorrow, he said something about wanting to propose to Ray… that's Ray Terrill, "The Ray," not the former Superman affectionately known to Mick Rory as "Haircut."
Now, Wentworth Miller is making his (for now) final appearance on The Flash, and in some new preview images, it looks like he's wearing a wedding ring!
The episode is called "Fury Rogue" and you can see pictures from the episode below or at our Flash portal FlashTVNews. The Earth-2 version of Sara's sister Laurel also appears in this episode!
Our thanks to our amazing and spectacular Super-friend Andie for the tip.
THE FLASH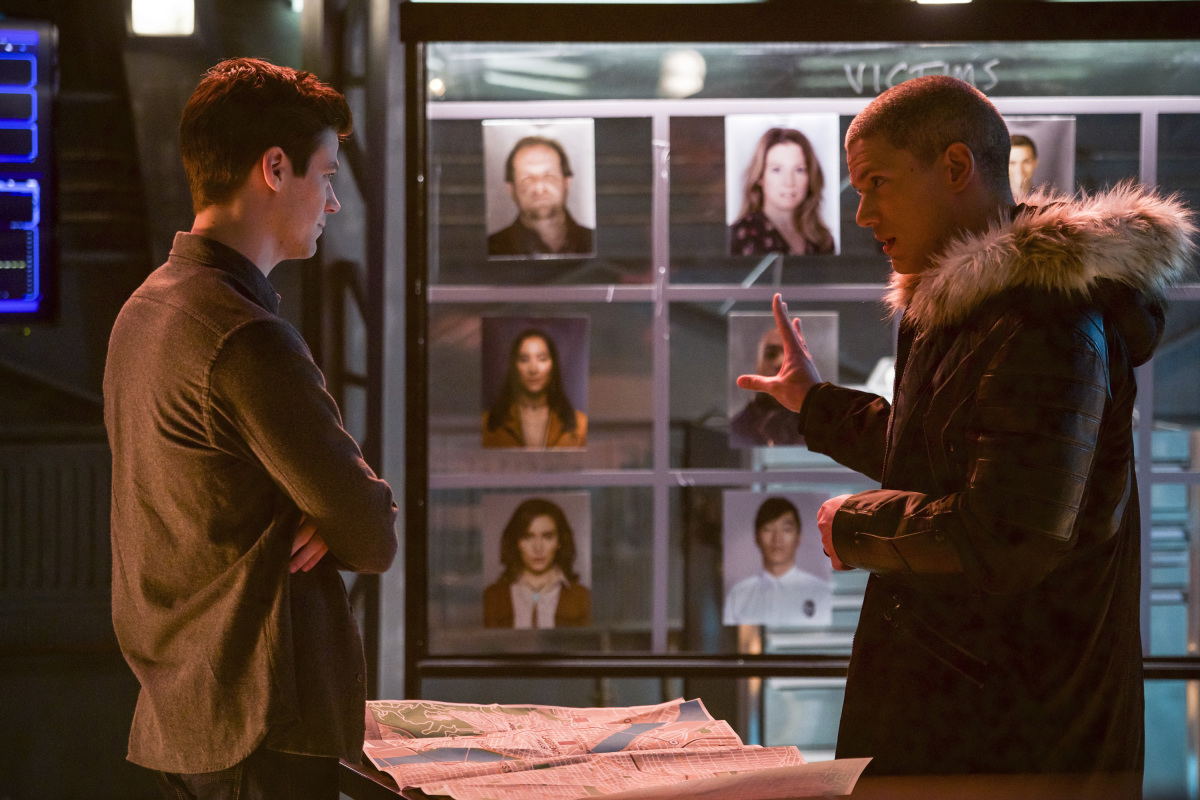 WENTWORTH MILLER RETURNS AS CITIZEN COLD — When Barry (Grant Gustin) needs help transporting a dangerous meta, he calls on a new friend for help — Leo Snart AKA Citizen Cold (guest star Wentworth Miller). Meanwhile, Cisco (Carlos Valdes) becomes suspicious of Harry (Tom Cavanagh). Rachel Talalay directed the episode written by Jeff Hersh & Joshua V. Gilbert (#419). Original airdate 4/24/2018.