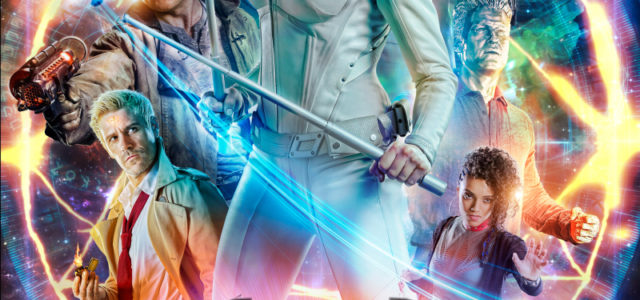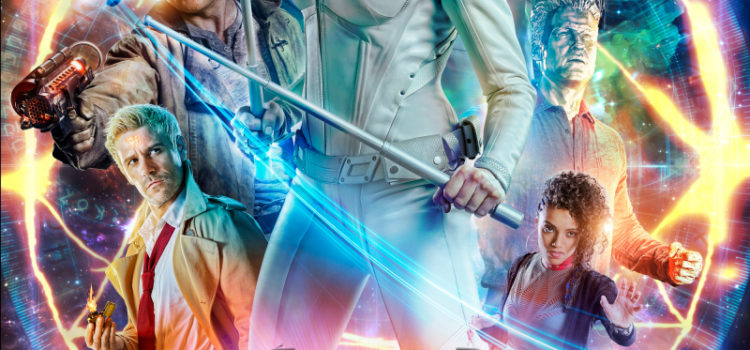 Poster art promoting DC's Legends of Tomorrow Season 4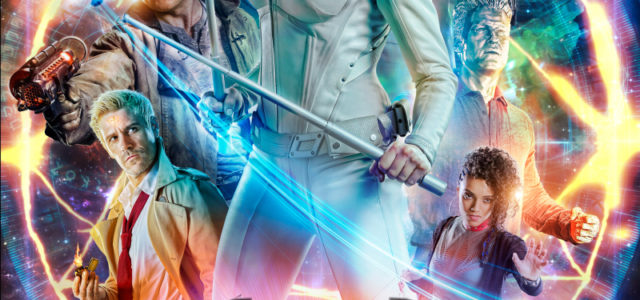 The CW has released poster art to promote the upcoming fourth season of DC's Legends of Tomorrow.
The artwork features Brandon Routh as Ray Palmer/Atom, Tala Ashe as Zari, Caity Lotz as White Canary, Jes Macallan as Ava Sharpe, Courtney Ford as Nora Darhk, Nick Zano as Nate Heywood/Steel, Maisie Richardson-Sellers as Charlie, Matt Ryan as John Constantine and Dominic Purcell as Mick Rory/Heat Wave.
Legends of Tomorrow Season 4 premieres Monday, October 22 on The CW. Photos from the season premiere can be found here!
After defeating Mallus by cuddling him to death with a giant stuffed animal named Beebo, the Legends were ready to ease off the gas. That was until Constantine arrived to inform them that, in solving one major problem, they have created another, much larger one. When the Legends let time crumble in order to release and defeat Mallus, the barrier between worlds softened. History is now infected with "Fugitives" – magical creatures from myths, fairytales, and legends. Having been expelled throughout time by people like Constantine, these Fugitives are now returning to our world in droves and making a real mess of things. So when all hell breaks loose, who ya gonna call? That's right, the Legends!