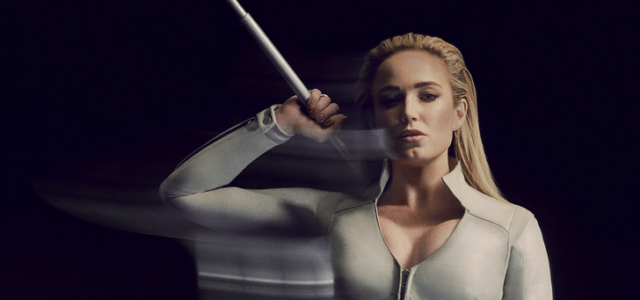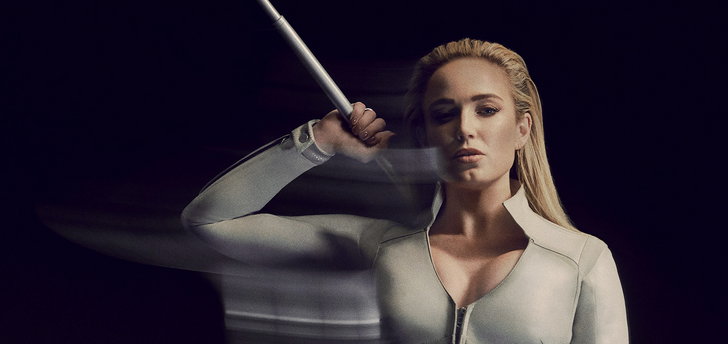 Details from a Caity Lotz interview with Entertainment Weekly reveal that Sara Lance is getting a super power.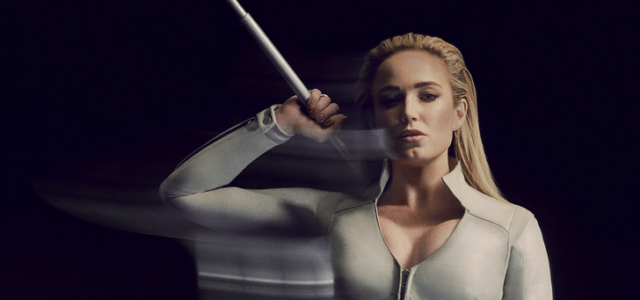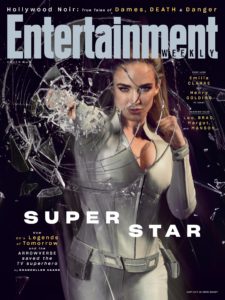 Caity Lotz is one of the cover features of the first monthly issue of Entertainment Weekly magazine, which also talked to Lotz about the evolution of her character, Sara Lance, the White Canary. They also dropped a big bomb: Sara's getting super powers!
"Sara will get a magical illness, which will turn into a superpower," she said. "She'll learn how to make it a superhero power, which won't necessarily be a good thing. It's going to come with its challenges for sure."
"I'm just really excited about having a superpower. I'm on a superhero show, and then all my friends are like, 'What's your power?' I'm like, 'I'm really good at martial arts.' They're like, 'That's not a power.' 'Dammit, you're right. It's not a power.' So finally I get a power," she enthused. "It's something where it's kind of an illness and she's going to learn how to turn it into something positive, which I think is really cool — taking a setback, something that's difficult and challenging, and being able to kind of create alchemy with that and turn it into a positive. I think the negative part of the power [will affect] her personal life [more]."
Funny enough, when Legends of Tomorrow started, Caity expected Sara to stay on the same dark path she was on when she was introduced in Arrow Season 2.
"I thought I was bringing over the exact same character [from Arrow to Legends]. I was like, 'Sara would never say that.' But then it was like, 'Oh, this is a different version of Sara. A way more lighthearted version,'" she recalled. "It was a difficult balance at first to have it still be her and yet fit the new show." She continues, "It's really fun. I like this new version of her. It's fun to play the comedy instead of being so dark and tortured all of the time. This Sara gets to have a lot more fun."
You can read the full Entertainment Weekly interview with Caity here; the issue is now hitting newsstands. DC's Legends of Tomorrow is scheduled to return in early 2020 on The CW.