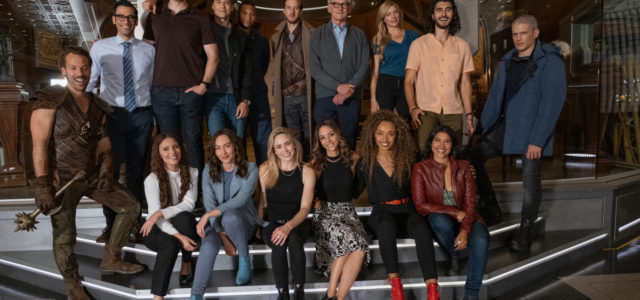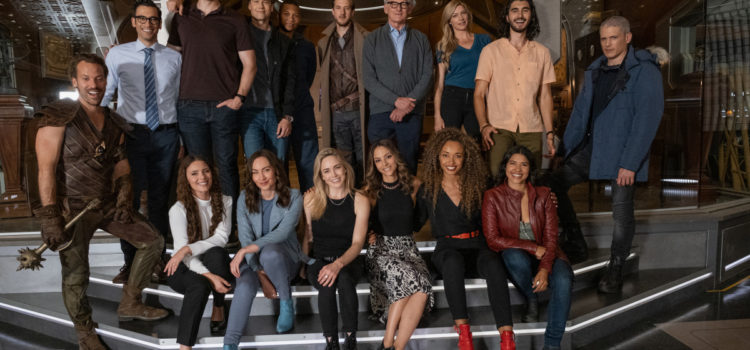 Preview images with spoilers and guest cast list for DC's Legends of Tomorrow Episode 100 "wvrdr_error_100_not_found"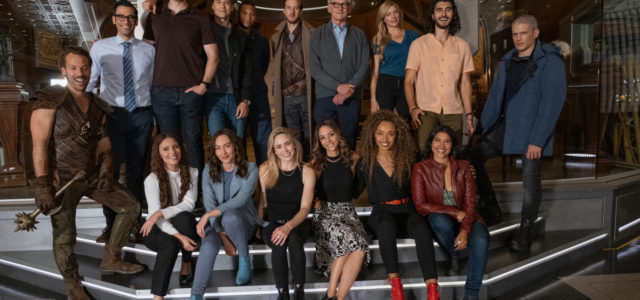 "wvrdr_error_100_not_found" is the title of DC's Legends of Tomorrow Episode 100 airing on October 27, and now, The CW has released a whole lot of photos to promote it! Lots of old favorites are back as guest stars – Rip Hunter! Hawkman! Leonard Snart! Ray! Nora! Professor Stein and Jax! And we'll be disappointed if they don't find a way to fit Beebo into there. We'll see, right?
Here's how the episode is described; the gallery of photos can be found below.
LEGENDS OF PAST AND PRESENT IN THE 100th EPISODE — With Astra (Olivia Swann), Spooner (Lisseth Chavez) and a now-human Gideon (Amy Pemberton) trying to save the Legends, Gideon becomes overwhelmed by her new human choices sending her into a catatonic state. Astra and Spooner combine their powers to enter Gideon's mindscape and discover that a virus is trying to erase all of Gideon's memories. Acting fast, they devise a plan to defeat the virus before it's too late. Meanwhile, the Legends are about to go up against a powerful new foe. Caity Lotz, Jes Macallan, Nick Zano, Tala Ashe, Shayan Sobhian and Adam Tsekham also star. Caity Lotz directed the episode written by Phil Klemmer & Matthew Maala (#703). Original airdate 10/27/2021.
DC'S LEGENDS OF TOMORROW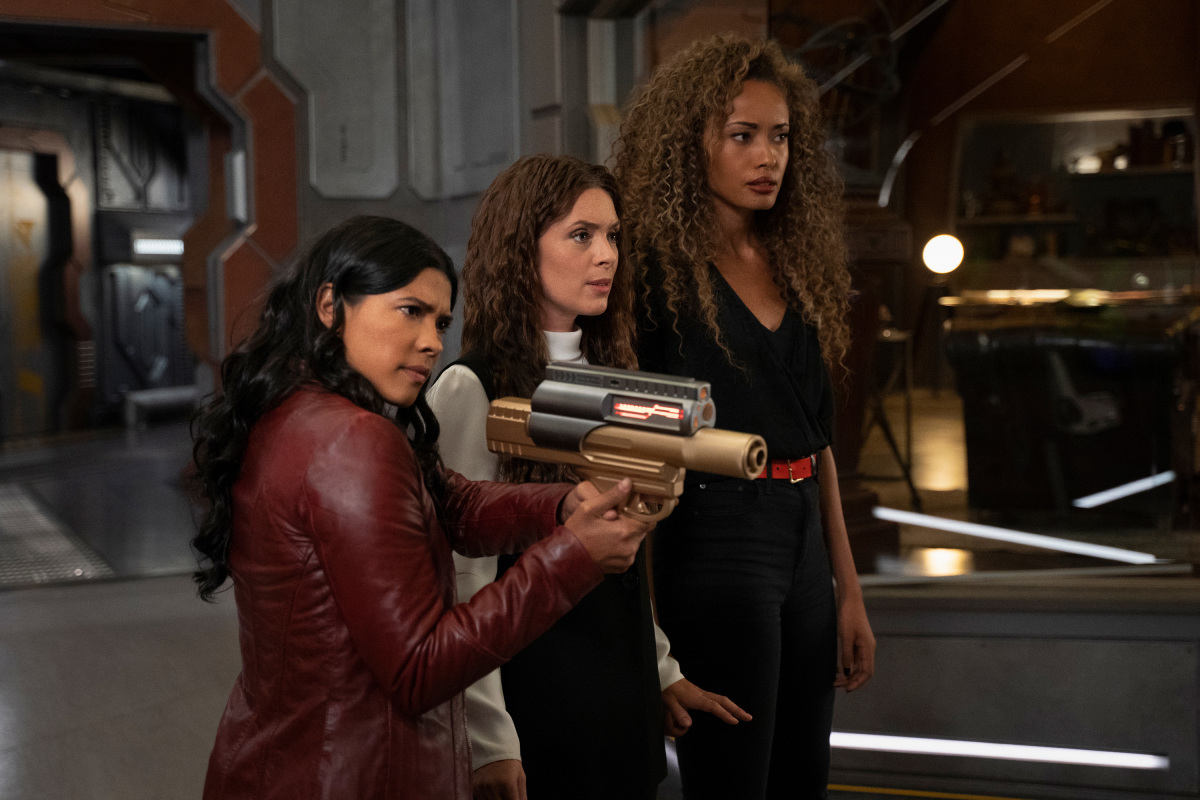 Picture 1 of 16
Legends of Tomorrow -- "WVRDR_ERROR_100 notFound" -- Image Number: LGN703b_0564r.jpg -- Pictured (L-R): Lisseth Chavez as Esperanza "Spooner", Amy Pemberton as Gideon and Olivia Swann as Astra Logue -- Photo: Colin Bentley/The CW -- © 2021 The CW Network, LLC. All Rights Reserved.
Arthur Darvill, Falk Hentschel, Wentworth Miller, Brandon Routh, Courtney Ford, Victor Garber, and Franz Drameh are guest stars in DC's Legends of Tomorrow Episode 100.