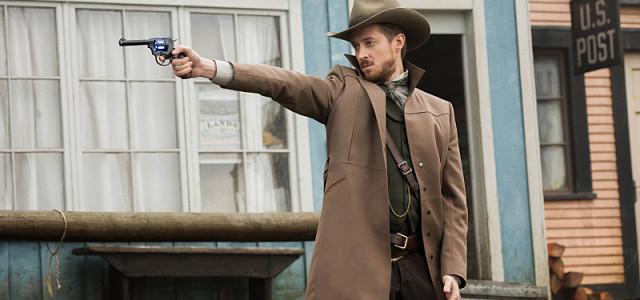 Legends of Tomorrow Executive Producer Marc Guggenheim discusses tonight's episode "The Magnificent Eight"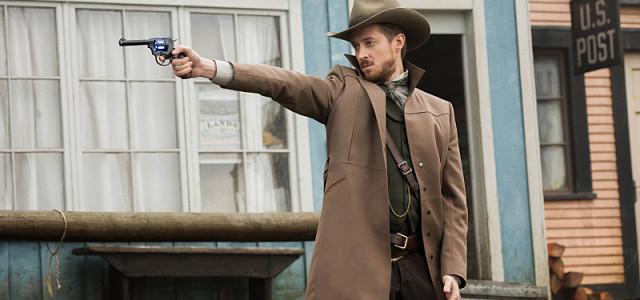 The WonderCon convention was held in Los Angeles, California a few weeks back, and while there we were able to participate in a roundtable conversation with Legends of Tomorrow Executive Producer Marc Guggenheim, who at the time listed tonight's new episode "The Magnificent Eight" as his "current favorite."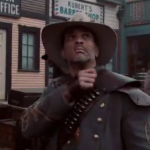 "Right now, my current favorite is Episode 11, which is the Old West episode with Jonah Hex," he said at the convention. "In a first-year show, you're always discovering [what works] with the show, and where everything clicks. With Season 1 of Arrow, it's Episode 18. I think for Legends, it's Episode 11. Everything falls right into place."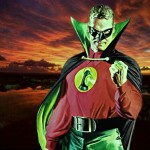 In the interview, the producer spoke about the upcoming Legends of Tomorrow season finale, what he's proudest about from the first season, relationships to look out for, and a promise that in addition to Jonah Hex, at least one more major character from the comics who will be making an appearance by the end of the year. This is the character that Patrick J. Adams will be playing, who we are guessing is either a Justice Society member or Booster Gold.
However, regarding this character, Guggenheim remained mum.
"You know, I really can't tease anything, because I'm not a big fan of casting breakdowns being news releases. That's not how they're intended. So I'm going to go with no comment," he said.
You can watch video of the interview below. Don't miss a new Legends of Tomorrow tonight and be sure to come join the Legends discussion on our forum for the show!