DCLegendsTV talks to Executive Producer Phil Klemmer about the upcoming third season of DC's Legends of Tomorrow.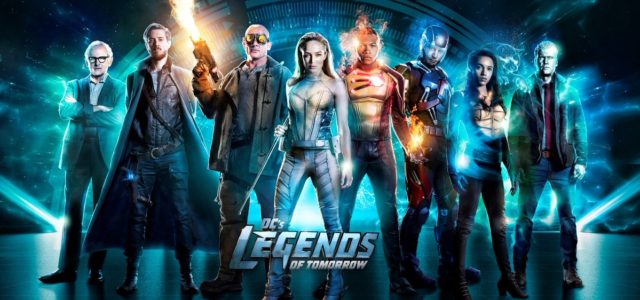 The third season of DC's Legends of Tomorrow is headed our way on Tuesday, October 10, and recently at the Television Critics Association press tour, we sat down with Executive Producer Phil Klemmer to get some intel about what we can expect from Season 3 — a season of circuses, a Time Bureau, new faces, and "Sink, Shower & Stuff."
You can find the interview below; for the sake of space, we're splitting this into two pages.
DCLEGENDSTV's CRAIG BYRNE: With Rip creating this new "Time Bureau," are the Legends tempted to just go back to their normal present-day lives?
LEGENDS OF TOMORROW EXECUTIVE PRODUCER PHIL KLEMMER: Yeah. They're actually, in a way, forced to, and we get to see their varying degrees of success in doing so.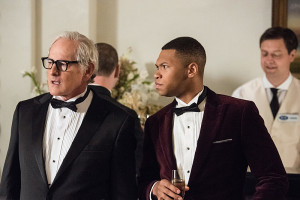 I guess it's safe to say that Professor Stein is the only one who has a burning desire to remain, and it's a pretty sweet irony, because he's the one who created this child that he shouldn't have had, but now that there's this aberration child, Lily, who he loves as a real child now – he wants to go back and make up for lost time.
You get this beautiful symmetry. When we started the pilot, Stein was the one who wanted it the most, because it was this unparalleled chance for adventure and scientific exploration. Of course, he roofied Jax when Jax didn't want to go, and now Jax is like "okay. Now that I've grown up on this ship, I don't want to go back and be a stupid college student. That sounds like the most boring thing on Earth." So now they're in completely different headspaces. Of course we know that they have to remain together, just because of their shared nuclear powers. Stein will die unless Jax goes with him. So you have this tense negotiation, where Jax is like "come on, man. Let's do this. I'm finally getting invested and you want to go home and be a father? No!"
Is this present-day talk concerning a situation after they solve whatever they end up with in the season finale?
Yes. They get to go back. There are no dinosaurs in Star City.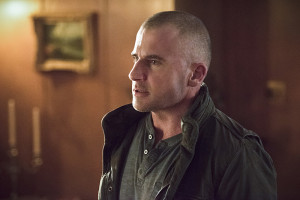 How does Mick's trip to Aruba pan out?
The first six months are great. Six months, one day into it? Things take a turn. He's the first Legend who realizes that the Time Bureau, for all their professionalism and competency, that there is one anachronism that they have missed, and for Mick, it's just like "aw, seriously? Do I have to? I could spend another six months on this beach, just getting tanned and drunk."
But for the rest of the team, it's kind of their golden ticket; a chance to prove themselves, and that's really the dynamic for Season 3: Our team justifying their existence, proving to their foils the Time Bureau that they're still needed and necessary, that their unorthodox ways of doing things still serves a purpose.
What can you say about Amaya's granddaughter Kuasa showing up?
Amaya's destiny isn't quite as cut and dried as we laid it out to be in Season 2, where it was all like "you've got to go back because your granddaughter's the greatest. She's so cool…" Obviously that's at the crux of her relationship with Nate, that they can't have a future because her future is already written in the history books. Season 3 is her realizing that nobody's destiny is all good or all bad. Family trees all have gnarled branches in trying to understand the consequences of her lineage.
Is there any chance we might see Mari at some point?
We've certainly entertained the idea countless times ourselves. It's not for lack of desire.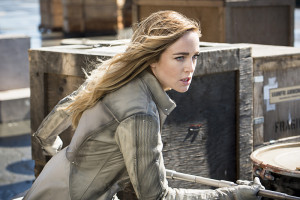 Might Black Siren and White Canary meet?
I don't know. We haven't broken that story yet. Our docket is full of characters that we know we have to see. We haven't really been able to get to the ones that we would like to see.
Is Sara aware that Black Siren is running around, at least?
I would save that question for Marc and the Arrow [writers]. We unfortunately don't get to get that deep into her backstory before she's pulled back in, Godfather III style, into the world of being a time traveling captain.
There's more to this interview! Navigate below:
Craig Byrne
Craig Byrne has been writing about TV on the internet since 1995. He is also the author of several published books, including Smallville: The Visual Guide and the show's Official Companions for Seasons 4-7. In addition to covering Legends of Tomorrow, you can find Craig at KSiteTV, GreenArrowTV, KryptonSite, and FlashTVNews.