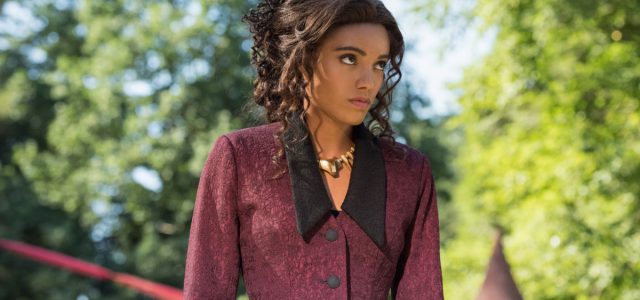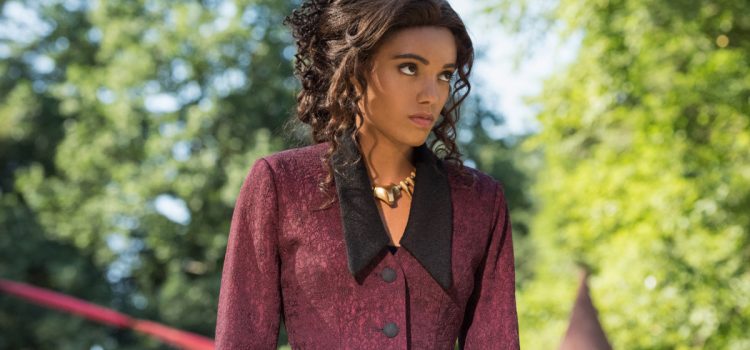 Marc Guggenheim talks about Amaya's decision on DC's Legends of Tomorrow.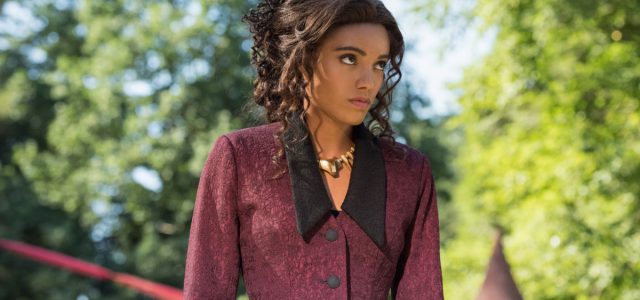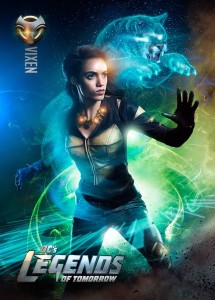 The Legends reunited last week for the Season 3 premiere of DC's Legends of Tomorrow, but one key member of the team wasn't seen with the crew: Amaya, as played by Maisie Richardson-Sellers, who left the present day to fulfill her destiny in 1942.
Executive Producer Marc Guggenheim tells DCLegendsTV that the Amaya/Vixen situation as well as her relationship with Nate will be tackled very quickly, and we'll be seeing more of what exactly happened with that story in tonight's episode, "Freakshow."
"We address very directly the elephant in the room, which is that at the end of Season 2, she learned that she's got this destiny and she is supposed to go back to 1942, and go back to Zambezi and start up a family, and have two [descendants], one of whom becomes a superhero as the present-day Vixen," Guggenheim says. "We deal with the question head-on: How can she have this destiny, and at the same time remain on the Waverider?"
Once Amaya is back with the Legends, we're going to see the team encountering one of her descendants: Kuasa, sister of Megalyn EK's Vixen from Arrow and the Vixen animated series who has powers of her own. Kuasa appeared in Season 2 of the CW Seed Vixen series, though Guggenheim promises that it's not critical to have seen the animation prior to Kuasa's Legends debut.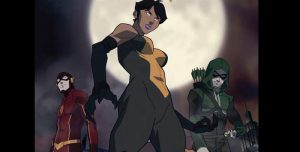 "The approach we take with the Arrowverse shows is, I think, very similar to the approach that Marvel does with their movies and TV shows," he says. "The example that I always like to use is that you could have enjoyed Spider-Man: Homecoming without having seen Captain America: Civil War. You probably gain a slightly more in-depth or nuanced understanding of what's going on in Spider-Man, but they're very good about giving you all of the information you really need in the story that you happen to be watching, and we try to take the same approach. For example, with Kuasa, we knew from Vixen Season 2 that Ray Palmer has actually met Kuasa, so there will be an acknowledgement of that in the body of Legends, but you won't have had to watch Season 2 of Vixen in order to understand or appreciate that reference."
"They're all designed to stand on their own, even though they do interconnect, and that's because we never want — especially as the universe grows bigger and bigger, we never want any of the shows or animated spinoffs to be required viewing. We don't want people to feel like they've got to do their homework before watching any of these shows, or any individual episode," Guggenheim promises.
A new episode of DC's Legends of Tomorrow titled "Freakshow" airs tonight (October 17) at 9PM ET/PT on The CW. Take a look at some preview images here!