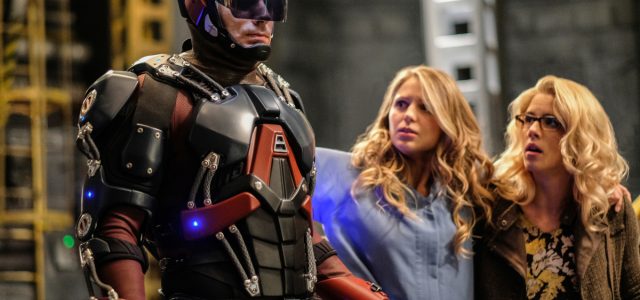 Legends of Tomorrow's Brandon Routh discusses his role in the DC TV crossover "Crisis on Earth-X."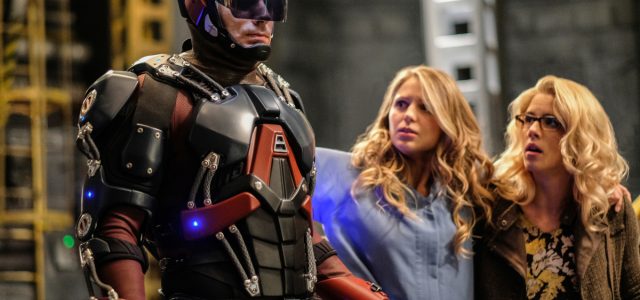 The four-show DC TV crossover begins Monday, November 27 on The CW!
The event is called "Crisis on Earth-X," and we were able to speak with cast members from DC's Legends of Tomorrow about the event… and who it might be fun to work with again.
In Brandon Routh's case, it was "always great" to work with Emily Bett Rickards, who plays Felicity Smoak on Arrow.
"We never get enough to do together since our time in Arrow," he explained. "I have a limited adventure in the crossover, but I do get to work with a few people that we had a good time. The best thing that we got to do was the big gathering of everyone here in our world, on the Waverider, which was pretty awesome to have all of those superheroes together, and it was a really unique and fun thing which I think the audience will like as well."
One place you won't see Ray Palmer, though, is the wedding of Barry Allen and Iris West.
"Ray was not invited to the wedding — which I think has less to do with Ray and more to do with too many people at the wedding that they have to deal with and cover and give air time to. That's what I like to tell myself, anyway," he said.
RELATED: See some photos from the DC's Legends of Tomorrow chapter of "Crisis on Earth-X!"
You can see video of Brandon Routh's interview below.